A regular bedroom LED light of 10W draws just 0.083 Amps. Because LED lights consume less energy than incandescent bulbs while producing the same amount of light. A 10W LED light can produce the same amount of light as a 60W incandescent bulb.
10W may sound little, but when compared to the brightness of an incandescent bulb, the brightness of an LED light is remarkable. People are starting to use more LED lights instead of fluorescent lights because of their efficiency.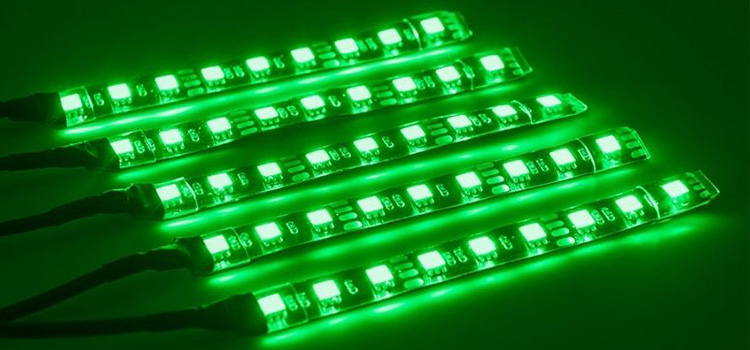 How Many Amps Do Led Lights Draw
A light bulb that emits roughly 800 lumens is ideal for a bedroom. This is equivalent to a 60-watt incandescent lightbulb (not an LED). At 800 lumens, the light is strong enough to read by, but not so bright that it keeps you aware that you can't go asleep.
On the other hand, a 10W LED can emit 800 lumens which are equivalent to a 60W incandescent light bulb. LEDs also draw fewer amps than incandescent light bulbs. You can easily measure the amp of an LED by simply dividing the wattage by the voltage. For example, a 9W 220V LED draws 0.040A.
Types of LED lights
There are 3 different kinds of LEDs found in the regular market. These are bulbs, panel lights, and tube lights. More about the kinds are described in the following section.
LED Bulbs
LED bulbs are ideal for lighting in modern construction. The LED lamps operate without flickering and with minimal glare. LED bulbs may also be muted with the use of a dimmer switch to adjust the ambiance as the mood changes.
LED bulbs come in a variety of colors and can be utilized to enhance the look based on your needs and preferences. You can find multi-colored LED bulbs with a remote and you can choose the color of the light. A 60W LED bulb will draw approximately 0.54amps.
LED Panel Lights
LED panel lights are architectural marvels. These lights have an incredible lifespan and can be used for many years. During its lifespan, the light of an LED remains constant and never dims, and it produces more light than CFLs. A 6W LED panel light draws 0.27 amps from the wall.
The best thing about LED panel lights is that they provide a clean aspect to the workspace and can be used in false ceilings, the main office space, or the meeting room.
LED Tube Lights
LED tube lights are more energy-efficient and last longer than fluorescent tube lights. Furthermore, LED tube lights provide uniform lighting while saving a large amount of energy. This kind of tube light can be used in high ceiling offices or homes since they provide light in every corner.
A 40W LED tube light uses 0.2 amps in general. There are 3 types of LED tube lights you can find at the local shops. The types are based on the color of the light.
Warm White
The color temperature of 2700K denotes warm white light. The light is yellow, comparable to conventional incandescent lamps and halogen lights, and is commonly used in the hospitality business, decorative showrooms, and so on. This color represents welcome and friendliness.
Cool White
A cool white light has a color temperature of roughly 4000K. The lights are similar to natural sunlight and are frequently used for lighting workplaces, showrooms, and malls. They have a decorative aspect to make the space more appealing and to make people more attentive and focused.
Cool Daylight
Cool daylight, characterized by a color temperature of 6500K, is commonly utilized in offices, household, and commercial settings, and provides a relaxing environment in which to work effectively.
List of LED Light Amps
In the United States, homes use 120V power supplies. Here is a list of some popular LED wattage along with the current drawn.
| | |
| --- | --- |
| LED Wattage | Amps |
| 9W | 0.075A |
| 10W | 0.083A |
| 25W | 0.20A |
| 40W | 0.33A |
| 50W | 0.41A |
| 60W | 0.5A |
| 80W | 0.66A |
| 100W | 0.83A |
| 150W | 1.25A |
| 200W | 1.66A |
| 250W | 2.08A |
| 400W | 3.33A |
Again, many European countries prefer 220v. Here is the list for 220v,
| | |
| --- | --- |
| LED Wattage | Amps |
| 9W | 0.40 A |
| 10W | 0.045A |
| 25W | 0.11A |
| 40W | 0.18A |
| 50W | 0.22A |
| 60W | 0.27A |
| 80W | 0.36A |
| 100W | 0.45A |
| 150W | 0.68A |
| 200W | 0.90A |
| 250W | 1.13A |
| 400W | 1.81A |
Pros and Cons of LED Lights
The most important pro of an LED light is its long lifespan. Some tests show that an LED can last at least 50000 hours. These lights are 80% more energy-efficient than incandescent lights. Again, LEDs produce less heat and are also environmentally friendly.
On the other hand, there are some to no cons of LEDs as well. LED lights are pricier than regular lights in the market. Again, these are not great for dimmers. If you want to change the ambiance with a dimmer switch, you should be careful.
Frequently Asked Questions
How many LED lights can be on a 15amps circuit?
Each CFL or LED bulb usually produces the same amount of light as a 60-watt incandescent bulb while consuming 10 watts or less, corresponding to a current draw of 1/12 amp. As a result, a 15-amp circuit may safely control 180 or more CFL or LED lamps.
Does Distance Affect the Amps?
Yes. Every electrical line has a certain amount of resistance. As a result, the greater the resistance, the longer the wire. Most consumers, however, are concerned about the voltage drop rather than the amperage drop.
Amperage drop describes a circumstance in which you lose some of the current you're sending due to resistance encountered over extended distances.
Conclusion
Although all LEDs use low current, for the best outcome, you should choose an energy star-certified LED light. Energy-star certified LEDs are best for homes and offices which will draw the least power from the wall.