[Explained] What Does LRA Mean in Electrical Terms?
When dealing with electrical devices, particularly those that involve motors such as air conditioners, refrigerators, or compressors, you might come across the term 'LRA'. LRA stands for 'Lock Rotor Amps'. To understand LRA and its significance, it's essential to first understand the basic operation of an electric motor.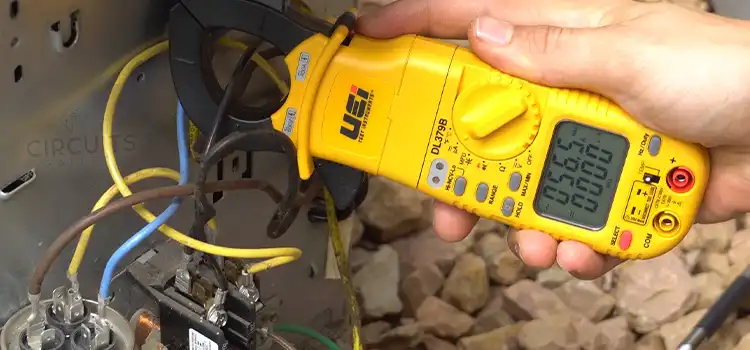 Electric Motor Basics
Electric motors convert electrical energy into mechanical energy using magnetic fields. The key components of a motor include stator (stationary part), rotor (rotating part), and windings.
When electricity flows through the windings, it generates a magnetic field, which interacts with the permanent magnets or the magnetic fields of the stator, causing the rotor to turn and produce mechanical output.
Lock Rotor Scenario
When a motor starts, it is at a standstill, meaning its rotor is not moving. At this point, if the rotor gets "locked" or cannot move due to some obstruction or a mechanical fault, the motor will draw a very high current known as the "Lock Rotor Current" or LRA.
This is the maximum current the motor will demand from the supply to attempt to start under such conditions.
Why is LRA Important?
1. Protection
LRA values are crucial for designing protective systems. Devices like circuit breakers and fuses need to be rated appropriately to handle the LRA without tripping during the startup of a motor.
2. Motor Sizing
When sizing a motor for a particular application, understanding the LRA can help ensure that the electrical supply system can handle the initial inrush of current without causing voltage dips or other issues.
3. System Design
For systems that have multiple motors, knowing the LRA of each motor can be essential in designing an electrical system that can handle the combined starting currents of multiple devices.
4. Efficiency
A motor that frequently demands its LRA value may be indicative of issues either with the motor itself or with the load it's driving. Such a scenario can lead to reduced efficiency and a shortened lifespan for the motor.
Factors Influencing LRA
Several factors can affect the LRA:
1. Motor Size and Type
– Larger motors typically have higher LRA values due to their increased physical mass and need for higher currents during start-up.
– Different motor designs and constructions can lead to variations in LRA. For instance, squirrel-cage rotors might have a different LRA compared to wound rotor motors.
2. Supply Voltage
– LRA is inversely proportional to the supply voltage. If the supply voltage drops, the LRA will increase. This is because motors will try to maintain their torque, and a decrease in voltage leads to an increase in current.
3. Mechanical Load Characteristics
– The nature of the mechanical load attached to the motor can influence LRA. For instance, a pump might have a different LRA curve compared to a conveyor belt because of the differences in torque requirements at startup.
4. Motor Winding Configuration
– The way a motor's windings are configured can influence its LRA. Motors with certain winding configurations might have a higher resistance to current at start-up, leading to varied LRA values.
5. Ambient Temperature
– Extreme temperatures can affect motor performance. At lower temperatures, the resistance of the motor windings might be slightly lower, potentially influencing the LRA.
6. Age and Condition of the Motor
– As motors age or if they're not well-maintained, their performance parameters, including LRA, can change. Wear and tear, degraded insulation, or build-up of debris can lead to variations in LRA.
7. Starting Method Employed
– The method used to start a motor can significantly influence its LRA. Direct-on-line (DOL) starting has the highest LRA, while other methods like star-delta starting or using soft starters can reduce the LRA during motor start-up.
By understanding and considering these factors, engineers and technicians can better predict and manage the LRA of motors in various applications, ensuring optimal performance and safety.
LRA in Different Types of Motors
Motor designs have varied significantly to cater to the diverse needs of industries and consumers. Locked Rotor Amperage (LRA) values can differ depending on the motor type and its specific characteristics.
1. Single-phase vs. Three-phase Motors
   – Single-phase Motors: Typically found in household appliances and smaller industrial machines, these motors generally have a higher LRA due to the need for additional components or mechanisms to initiate rotation (since single-phase power doesn't have a natural rotation). 
Common examples include capacitor-start and split-phase motors.
– Three-phase Motors: Used predominantly in industrial applications, three-phase motors tend to have a lower LRA relative to their size compared to single-phase motors. This is because three-phase power has a natural rotating field, facilitating easier starts.
2. Induction Motors vs. Synchronous Motors
– Induction Motors: The most common type in industrial settings, these motors have rotors that are induced by the magnetic field from the stator. The rotor typically lags behind the field, and the LRA can be notably high since there's no initial movement or induced current in the rotor at start-up.
Squirrel-cage and wound rotor are sub-types, with squirrel-cage having higher LRA due to its short-circuited rotor bars.
– Synchronous Motors: These motors rotate in sync with the supply current. Their rotors are driven by direct current or magnetized permanently. The LRA is usually lower compared to induction motors because the rotor field can be established before applying stator power.
3. DC Motors
– Unlike AC motors, Direct Current (DC) motors start with a relatively low inrush current since they don't rely on a changing magnetic field. However, under a locked rotor condition, they can still draw a high current, which can be detrimental to brushes and commutators.
4. Specialized Motors
– Stepper Motors: Used for precise control in applications like robotics and 3D printers, stepper motors move in distinct steps. Their LRA is often determined by the driver circuitry and power supply more than the motor itself.
– Servo Motors: These are feedback-controlled motors used in precise applications. LRA for servo motors can vary based on the control system and the initial position of the rotor concerning the stator.
When selecting or designing a system with motors, understanding the LRA of the specific motor type is crucial. It not only determines the initial electrical demand but also impacts system reliability and the lifespan of the motor.
Measuring LRA
Specialized equipment, such as clamp meters or oscilloscopes, is often used to measure the LRA of motors. It's important to measure LRA under safe conditions, ensuring that the motor isn't truly locked for extended periods as this can cause overheating and damage.
Safety Considerations
Locked rotors can generate a lot of heat, potentially damaging the motor and posing fire hazards. Hence, motors often come with protection mechanisms, like thermal relays, to shut down the motor if it remains locked for too long.
Frequently Asked Questions
What are some common applications where LRA is an important consideration?
LRA is particularly important in applications involving large electric motors, such as HVAC systems, industrial machinery, and refrigeration units. It's crucial to ensure that the electrical infrastructure can handle the initial current surge without issues.
What precautions should be taken when dealing with motors with high LRA values?
Motors with high LRA values require careful consideration. Ensure that the electrical system is designed to handle the initial current surge, and use appropriate circuit protection devices like motor starters or soft starters to reduce the impact of high LRA on the system.
Conclusion
LRA or Lock Rotor Amps is a crucial parameter in the world of electrical motors. It provides valuable information about the maximum current a motor can draw when its rotor is immobilized. Professionals can design safer, more efficient, and longer-lasting electrical systems and devices by understanding and considering the LRA value.
Subscribe

to our newsletter

& plug into

the world of circuits