Are you looking for simple electronics projects for your school projects? Your search ends here…! Nowadays every school student wishes to have a good science project for their science exhibition. Today www.circuitsgallery.com presents you with the top ten science fair projects collected from our published circuits database. Here we are going to give you school project ideas (science experiment ideas) along with details and circuits.

These electronics project circuits are 100% tested and verified by Circuits Gallery labs. All the components used here are commonly available in every electronics shop is the important advantage of these circuits. These simple and useful projects include science fair projects for kids, middle school students, and upper school students. So don't wait… Implement your project circuit right now…!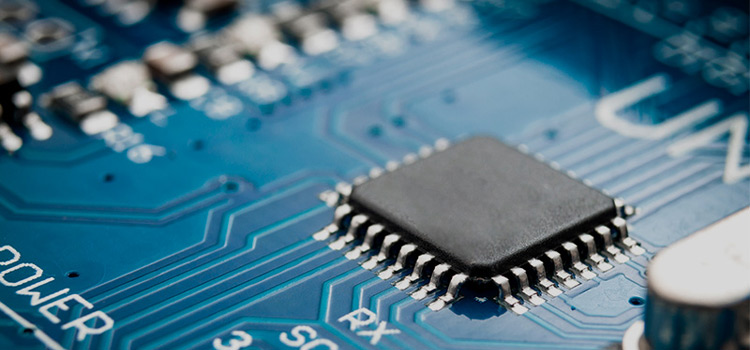 Simple Emergency Light Circuit
You can implement this circuit for home lighting during power failures. We know that LED bulbs consume very less power and hence they have a much longer life. This school science project's design is intended to light automatically during main power failures. So here we are going to help you with the building of cheap emergency lights as part of your school projects.

Remote Controlled Lamp
This comes under school projects for kids, which help them to turn ON and OFF a lamp with an ordinary remote controller. TSOP, an IR receiver is the main component used here which detects the IR rays from the remote. NE555 is the next important part that produces a clock pulse for toggling the D flip flop. Don't worry about the technical part, we have explained the whole project in the below link.

Click here for the circuit and description: Remote-controlled lamp circuit
Home Security Alarm
This is one of the interesting and amazing science fair projects. Here we have used cheap electronic components to make your high school science projects exciting. Through this project, you can implement your own home security alarm systems. All that you need is a LASER (Light Amplification by Stimulated Emission of Radiation) path around your home (a complete demo is given in the below link). Theft attempt and other security threats can be eliminated by using these easy science fair projects as security systems.

Click here for the circuit and description: Home security alarm
Simple Musical Door Bell for Kids' Projects
This circuit is a musical bell for houses. The main part of this alarm circuit is a UM66, which is a tune creator IC. It is an extremely small IC that almost seems like a transistor. This IC is programmed to produce definite frequencies. Many varieties of UM66 are available which make tonnes of special songs. This is a very simple battery-powered melody generator circuit suited for kids' projects.

Click here for the circuit and description: Simple musical door bell
Street Light Science Fair Project
This is one of the middle school projects as it provides intelligent street lighting mechanism. It provides light automatically during night and tuned off at day time automatically. So here we will teach you how to make an electronic circuit for street light automation as part of your academic project. Implement this project fast and impress your teacher before your friends do.

Click here for circuit and description: Street Light science fair project


Over Voltage Cut off Circuit (High Voltage Cut Off)
Voltage variation is a major issue in each home. Due to some reason our supply voltage may rise beyond 110V or 230V. Running of this high electricity may direct to the damage of our house electrical equipments. Here come our diy electronic projects for over voltage protection. This project is a science projects for middle school students. Zener diode voltage regulator is the main part of this high voltage cut off circuit.

Click here for circuit and description: Over voltage cut off circuit


Simple Led Blinking Circuit Science Fair Projects for Kids
This project is a simple circuit for kids. The 555 IC provide blinking effects to LEDs. Astable Multivibrator produces continuous pulses. The frequency can be controlled by changing the values of R1, R2 and C1. LED blinking project is a very simple and only suitable for school kids.

Click here for circuit and description: Simple LED blinking circuit


Water Overflow Indicator for Water Tanks
Water tank overflow indicator is a simple electronics project for school students. The circuit diagram for Water tank over flow alarm is given in the below link. It generates a beep sound when the water tank is entirely filled by water. The benefit of this project circuit is that it saves water from chance of over flow. You can install this simple school project at your home or work places at a cheap rate ($0.5). So this circuit always avoids the wastage of water when you forget to switch OFF the motor pump set after switched ON.

Click here for circuit and description: Water over flow indicator


Low Water Level Alarm (Water Empty Alarm) For Water Tanks
This project helps you to know the quantity of water within the tank has decreased or not to switch ON the water pump set. We can apply a simple water low level indicator circuit as part of your school project. Coming to the circuit part, it is so simple and easy to build with some transistors. Detailed description on how to make this project is given in the below link.

Click here for circuit and description: Low Water level alarm


Water Low and High-Level Detector Circuit
Here is an additional project for high school students to detect the water level within a water tank or any other water reservoir. Unlike the above said projects, this is able to sense simultaneously the presence and absence of water in the tank. This school electronic project builds around BC548 transistors and a 7432 OR gate IC. Circuit will produce a beep sound when the water goes below a particular level or when the water overflows.

Click here for the circuit and description: Water low and high level detector