How to Reduce Amperage [Explained]
Controlling amperage (current) in electrical systems and devices is essential for safe and efficient operation. Overcurrent can lead to overheating, damaged components, and increased electricity usage.
This article covers techniques, applications and safety measures to properly manage amperage.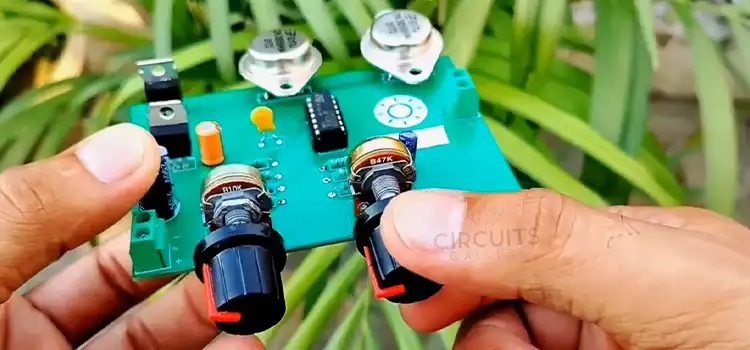 Understanding Amperage
Amperage of electric current is the rate of flow of electric charge or electrons through a closed circuit. It is measured in amperes (A).
It is generated by the potential difference or voltage across the circuit. Excessive amperage overheats conductors like wires, and can exceed component ratings and capacities. This can lead to failures, malfunctions, fires and other hazards. Proper control of amperage is therefore vital for safety and reliability.
Factors like circuit resistance, reactance and applied voltage affect amperage capacity. Lower amperage means less electric power usage, reducing energy costs. It also causes less component heating, improving lifespan. That's why it is often necessary to limit amperage through various techniques.
Techniques to Reduce Amperage
There are several effective methods to reduce current flow in electrical systems. Let's examine the main techniques:
Voltage Regulation
Since voltage and current are directly proportional (V = I x R), keeping voltage constant via regulation helps control amperage levels. Devices like voltage regulators, stabilizers and transformers maintain consistent voltages to prevent fluctuations that can increase current. 
For example, a 12V voltage regulator will keep voltage variations to a minimum, reducing amperage rise and fall.
Adding Resistors
Installing resistors is a direct way to limit current in a circuit. Resistors oppose electron flow by dissipating power. Greater resistance proportionally reduces amperage.
For instance, adding an extra 6-ohm resistor with an existing 6-ohm resistor in series will lower current from 2A to 1A in a 12V circuit. Care must be taken to not exceed the wattage rating when sizing resistors.
Using Parallel Circuits
In parallel electrical circuits, the overall current divides among the branches. Each path receives a fraction of the total current. This lowers amperage in individual branches compared to series circuits where current remains unchanged. The partial currents can be calculated using parallel resistance formulas.
For example, two 10-ohm resistors in parallel across 12V will each have 6V and draw 0.6A, halving the current compared to using just one resistor.
Employing Capacitors and Inductors
Capacitors and inductors help regulate current flow by storing and releasing energy. Capacitors act as reservoirs, smoothing out surges and drops in amperage. Inductors oppose rapid current changes by inducing counter voltage. Combined with resistors, they prevent excessive inrush currents.
Current Limiting Devices
Specialized current limiting devices like fuses, circuit breakers and limiters act as safeguards by interrupting power when amperage rises above permissible levels. Fuses melt, breakers trip, and limiters increase resistance dramatically to open the circuit.
Load Distribution
Distributing high power consumption appliances and devices across multiple circuits levels out the overall load demand. This ensures no single circuit gets overloaded with excessive amp demand. Proper planning of circuit loads based on amperage ratings is necessary to optimize distribution.
Practical Applications
Here are some examples of reducing amperage in everyday electrical systems:
Residential Wiring: Properly distributing high power appliances across multiple circuits prevents overloads.
Electronics: Adding current limiting resistors to LEDs or sensitive ICs prevents damage.
Motors: Putting resistors or inductor/capacitor filters minimizes inrush current.
Batteries: Preventing excessive discharge currents extends battery life.
Generators: Limiting current draw prevents overload and improves fuel efficiency.
Transmission Lines: Using series reactors lowers line current flow, improving stability.
Safety Precautions
It is critical to exercise caution when working with electrical currents:
De-energize and isolate circuits before performing any work.
Use insulated tools designed for electrical systems.
Wear personal protective equipment to prevent shocks and burns.
Follow local electrical codes and regulations for safety.
Use properly rated components to prevent failures.
Implement overcurrent safety devices like fuses and circuit breakers.
Frequently Asked Questions (FAQs)
How to Check Amperage of a Circuit?
Answer: A multimeter set to the amperage mode can measure current when connected in series in a circuit.
How Do Magnets Affect Amperage in a Conductor?
Answer: Magnetism induces a counter voltage that opposes current flow, thereby reducing amperage.
Are Electrical Codes Based on Amperage Limits?
Answer: Yes, electrical codes often include specific amperage limits and guidelines for various electrical components and wiring. These codes are designed to ensure the safety and proper functioning of electrical systems.
To Conclude
Understanding these discussed techniques will help you reduce amperage and significantly improve the performance, safety and longevity of electrical circuits and devices.
While learning these methods takes time, the long-term payoff is reliable, efficient and safe electrical systems that can operate at their full potential.
Subscribe

to our newsletter

& plug into

the world of circuits