Normally, the wire size required for a 25 amp breaker is 10 AWG (AWG, American Wire Gauge, the most used measurement system of wire sizing). However, some 12 AWG wires are also found in the market that is rated for 25 amp breakers or higher. Although it is not preferable for temperature issues.
There are certain steps to determine the required wire size for a circuit. If wires less than the required diameter are used, the wire will melt or burn as a result of excessive current. On the contrary, oversize wire is a waste of money and can cause short circuits. To function properly, a wire of perfect size must be picked.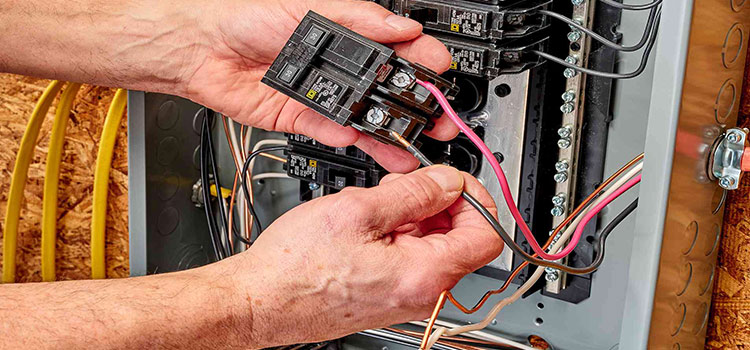 What Size Wire for 25 Amp Breaker
Many types and sizes of wires are available in the market. It often gets confusing to choose the best-fit wires for a circuit. The calculation process to identify the required wire size is a bit lengthy and complicated. Why calculate when we can have readily made ampacity (ampere capacity) tables?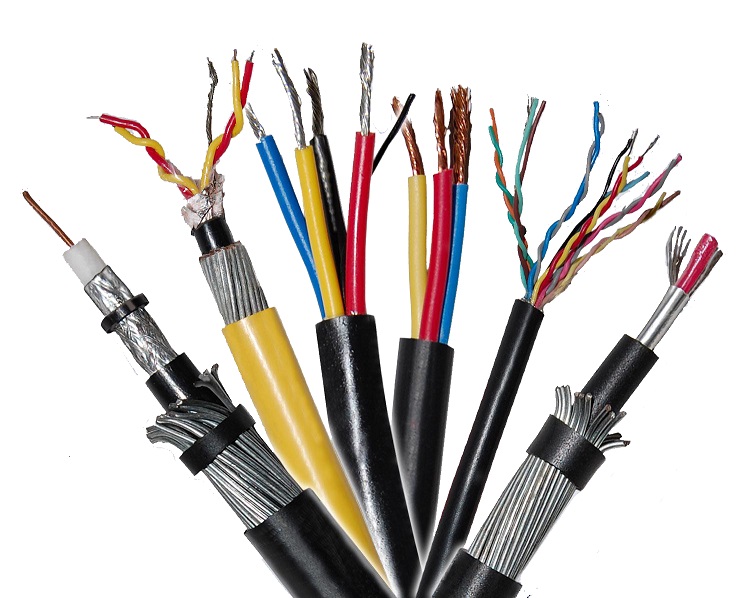 Ampacity (ampere capacity) is the measure of the maximum current that can flow through a wire without exceeding its temperature rating. At first, you have to calculate the current rating for all your loads. To do so, use the equation amps = watts/volts.
Say you have a 120W bulb that is connected to a 240 volts ac line. This bulb will draw 0.5 ampere current. Similarly, calculate all the currents for your loads. Calculate the total amount and divide it by 80% to pick an ideal breaker. Remember, the maximum current cannot cross the breaker's total ampacity.
Then you will be needing a catalog book of ampacity table that is available both online and offline. The catalog book contains current ratings for different materials and diameter cables for different temperatures. Pick the right cable for your load.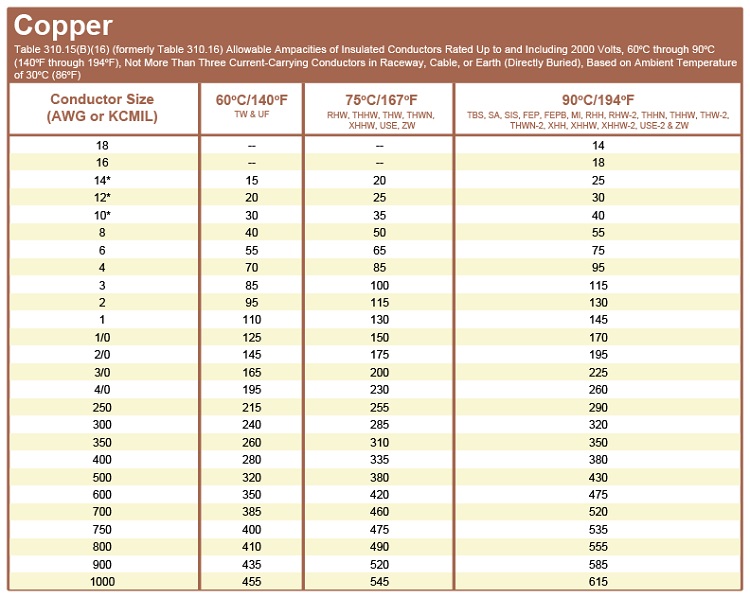 Wire Ampacity Size Table | Encore Wire Corporation
Usually, a 25 amp breaker requires 10 AWG (6 mm2) copper wire. But sometimes 12 AWG (4mm2) wire is also used based on the conductor materials, types of loads, and temperature. However, it is not preferred to use 12-gauge wire for more than 20 amps current by most electricians.
There's a thumb rule for determining the size of the cable. 12-gauge wire is good for 20 amps, 10-gauge wire is good for 30 amps, 8-gauge wire is good for 40 amps, and 6-gauge wire is good for 50 amps. This rule is often correct. However, it might lead us to a misunderstanding. This rule does not apply to every circumstance.
Can You Use a 12 Gauge Wire for a 25 Amp Breaker
A circuit breaker is an electrical safety device that protects electric circuit elements from damage due to current overflow or short circuits. According to the current ratings of the circuit, a breaker is selected, and then wire size is chosen for the breaker. If the right size for wire is not picked, it will put the circuit at risk.
Usually, a 12 gauge wire is used for a 20 amps breaker. However, some 12 wire has 25-30 wire rating which is not preferable. As the AWG increases, the resistance of the wire increases, and the diameter of the wire decreases. If an overcurrent flows through the wire, it will burn and cause serious damage.
For a 25 amp breaker, 10 gauge wire is usually used. As temperature increases, the resistance of the wire increases. If a 12-gauge wire is used instead of a 10 gauge, the elements of the circuit may be damaged due to excessive heat for overcurrent flow. Therefore, it is not wise to use 12 gauge wire for a 25 amp breaker.
Can You Replace a 20 Amp Breaker with a 30 Amp Breaker
In most cases, it will not be safe to use a 30 amp breaker instead of 20 amp breaker. The breaker limits the current flow. A 20 amp breaker does not allow the current of more than 20 amperes to flow in the circuit. If a 30 amp circuit breaker is used, it will limit this flow to 30 amperes.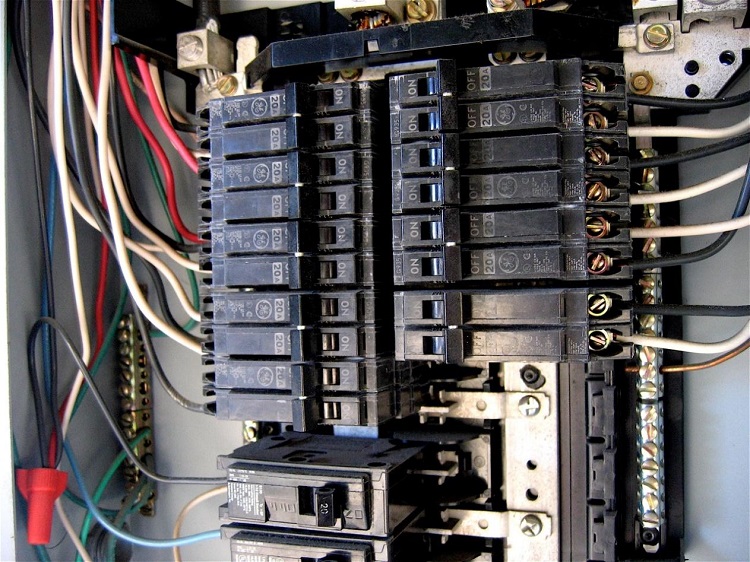 Different sizes of wire have a different current tolerance. You can use a 30 amp breaker instead of a 20 amp breaker if your used wire gauge is enough to hold 30 amperes. Otherwise, the circuit components will be damaged and the circuit breaker will trip.
To use a higher ampere breaker the wire thickness needs to be increased which will cost extra money. Hence, you should not replace a 20 amp breaker with 30 ampere breaker unless you want to add some extra loads that draw extra current and cross 20 amps.
Why Circuit Breaker Keeps Tripping
The circuit breaker is a safety device that protects a circuit from overflowing electricity through the circuit elements. When an overflow of current occurs, the breaker 'trips' (shut off the electrical flow) and protects the circuit from overheating. However, if this happens frequently, then there must be some issues.
The main reason why a circuit breaker keeps tripping is overloading. If you use a breaker that is capable of drawing less current than your load needs, your breaker will trip. A circuit breaker can work for a long time only if the maximum demand ampere is 80% of the breaker's capacity.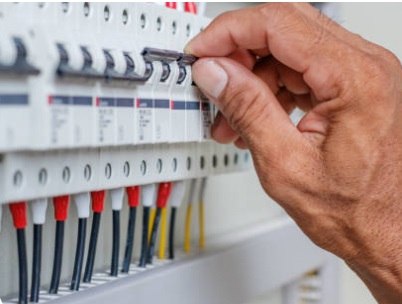 5 Causes of Circuit Breaker Tripping and How to Solve Them
If you use a 20-ampere breaker, your circuit needs to draw a maximum of 16 amperes current to function properly. If the demand goes high, then you must replace your breaker with a higher ampere one. Tripping is also caused when a smaller size of wire is used or the used wire gets damaged somehow.
If there are no issues with the power overloading or wire size, then the circuit breaker must be faulty. To avoid this problem, you have to choose a good quality breaker even if it is a bit costly. Find out the reason behind your breaker's tripping and solve the problem as soon as possible.
Conclusion
The normal wire size for a 25 amp breaker is 10 AWG (4 mm2). A 12-gauge wire can also be used for a 25 amp breaker if it supports 25 amps. However, most professionals do not recommend it for safety purposes. The ampere rating is usually printed on the cover of the wire.