This circuit is suitable for Musical bell for door, Home security alarm system and  burglar alarms etc. The main part of this alarm circuit is UM66, it is a melody generator IC.  It is very small almost looks like a transistor, it has an inbuilt tone and a beat generator. The IC is programmed to generate certain frequencies.When power is turned on, the melody generator is reset and melody begins from the first note. Many versions of UM66T are available which generate tone of different songs.
Circuit Diagram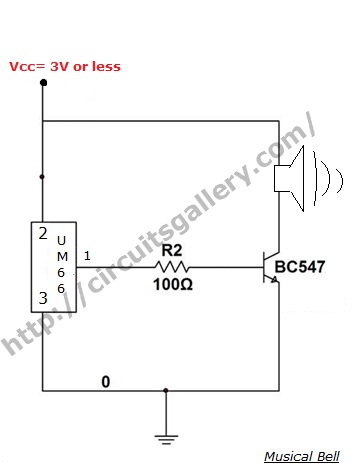 Components Requiered
UM66 Musical IC
Resistor 100Ω
Transistor BC547
Speaker
3V Battery
Working
When power is switched On, UM66 starts to generate the melody current.
The output from the UM66 IC has no sufficient power in order to drive a speaker. So we are using an NPN transistor as an amplifier.
The operating voltage of UM66 is 1.5V to 3V. The supply voltage should not exceed 3V, If is happens, the IC will damage.
Components Pin out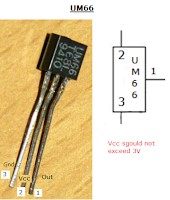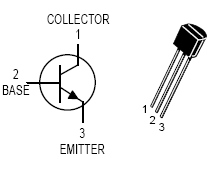 Practical Implementation
Here is the assembled form of the above circuit in Lab. The Zener diode is used for protecting UM66 from high voltage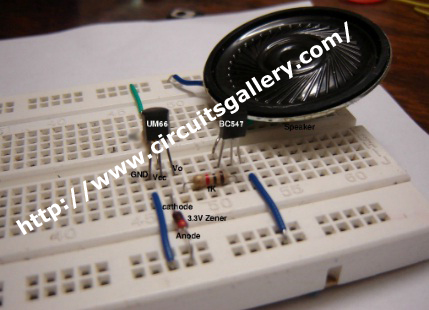 Conclusion
Whether to use it in your home or to gift your close one, this project could be one of the best options for you. It is easy to fabricate using simple components and fun to run!