The build quality and professional layout of Siglent oscilloscopes are much better than that of Rigol oscilloscopes. The Rigol has a high-resolution screen compared to Siglent, but its screen is crowded. Both companies have controversies regarding their manufactured oscilloscopes' advantages and disadvantages.
Rigol and Siglent oscilloscopes are different depending on their features such as bandwidth, sample rate, memory depth, rise time, analog channels, vertical sensitivity, connectivity, etc.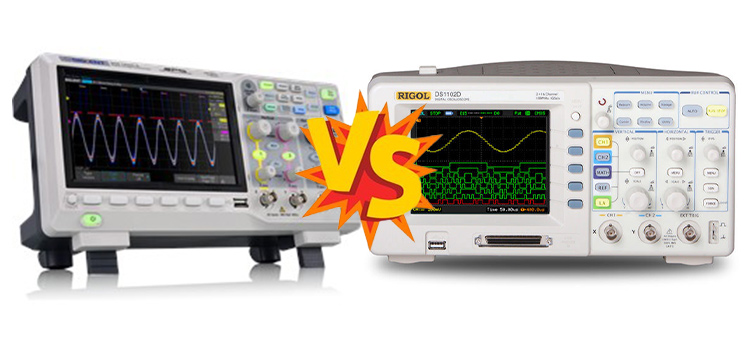 Difference Between Siglent and Rigol Oscilloscope
The features that make Siglent oscilloscopes different from Rigol are discussed below. Some of their features are the same though.
Feature-1: Bandwidth and FFT size
Rigol scopes are 50MHz scopes but Siglent can give 100MHz performance. Though nowadays the Rigol can be upgraded to 100MHz.
The FFT size for Rigol scopes is 16kpt and it's 1Mpt for the Siglent.
Feature-2: Sample Rate
A higher sample rate is required while getting full bandwidth. In most cases, the sample rate of Rigol and Siglent scopes are the same(1GSa/s).
Feature-3: Memory Depth
Rigol oscilloscopes have higher memory depth(24Mpts). Whereas, the Siglent has a memory depth of only 2Mpts.
Feature-4: Channels
The Siglent is a 2-channel scope but Rigol oscilloscopes are 4-channel scopes.
Feature-5: Triggering
Rigol provides more triggering options such as edge trigger, pulse trigger, delay trigger, runt trigger, etc. But Siglent scopes are more basic and provide only edge or pulse trigger.
Feature-6: Time Base Range & Vertical Sensitivity
The time base range for the Rigol is 5ns/div to 50s/div. Whereas this range is limited to 2.5ns/div to 50s/div for the Siglent scopes. The range for vertical base is 10mV/div to 100V/div for Rigol scopes and 2mV/div to 10V/div for Siglent scopes.
Feature-7: Input Impedance
The input resistance and capacitance of the Rigol are MΩ and 15pF respectively. For Siglent scopes, the values are 1MΩ and 17pF.
Feature-8: Display and Documentation Quality
The Siglent has low resolution but it's large. Rigol scopes have high resolution with a crowded and difficult-to-read screen. The documentation quality of Rigol scopes is much better than that of Siglent scopes. You'll get the differences in their display qualities from the following figures.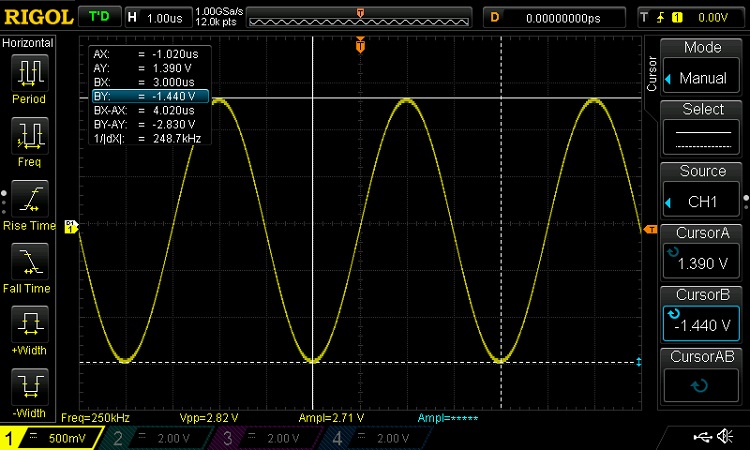 Figure1: Display of the Rigol scopes.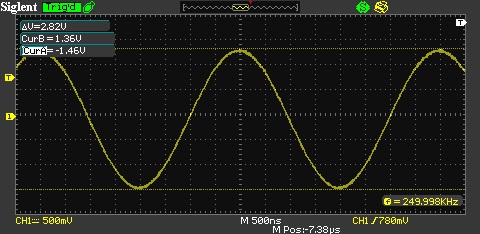 Figure2: Display of the Siglent scopes.
Feature-9: Serial Decoding
Serial decoding is only offered on the Rigol. You'll have to use logic analyzers or signal analyzing software in substitution for this feature while working with Siglent scopes.
Feature-10: Cost
Siglent scopes are more economical than Rigol scopes. 100Mhz Rigol scopes are almost double the price of 100MHz Siglent scopes.
Frequently Asked Questions
Which is Better Siglent or Rigol?
From the comparison of their features, we can conclude that Siglent scopes are better than Rigol scopes. The memory and processing capability of the Siglent is far better than the Rigol. Siglent scopes' FFT size gives you 60x higher frequency resolution. So, you're able to see more closely between signals.
Siglent oscilloscopes also provide a better waveform record and playback. Their higher speeds also help you to see more of the signal. Siglent scopes are also cheaper. So, Siglent manufactures better-quality and economical scopes than Rigol.
Where are Rigol Oscilloscopes Made?
RIGOL Technologies is the manufacturer of Rigol oscilloscopes. It's a hi-tech company situated in Beijing, China. RIGOL Technologies has branches in Cleveland, Ohio, Beaverton, Oregon and Munich, and Germany. 500 employees and more than 493 patents are currently present at the company.
Where are Siglent Oscilloscopes Made?
SIGLENT Technologies is also situated in China. It has its headquarters in Shenzhen, China, and branches in Ohio, United States, and Augsburg, Germany.
Conclusion
Rigol was founded four years before Siglent was founded. Siglent oscilloscopes have a reasonable price point with specifications that cover most applications. So, the Siglent is a much better purchase than Rigol.