Urea is considered a non-conductive material for its very low conductivity of 1.4 mS/cm. It is a bad conductor of electricity for both the aqueous state and a molten state.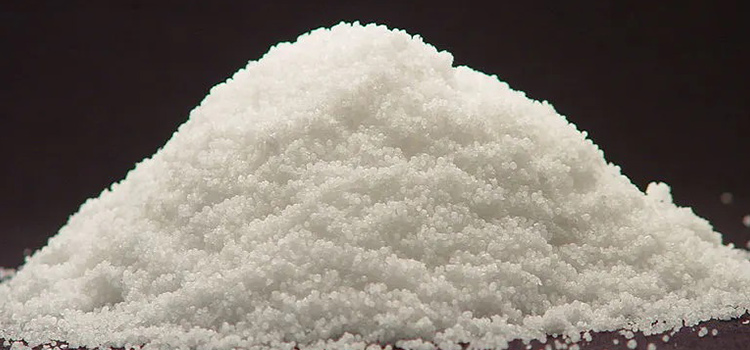 Is Urea Conductive
Urea is a nitrogenous compound of a carbonyl group with two C-bound amine groups. Widely used as commercial fertilizer, it also has a role as a flour treatment agent, a human metabolite, a Daphnia Magna metabolite, a Saccharomyces cerevisiae metabolite, an Escherichia coli metabolite, a mouse metabolite, and much more.
Urea is considered a bad conductor of electricity for both aqueous state and molten state, as it has a weak conductivity. So, urea can be labeled as non-electrolytes. It shows a conductivity of 1.4 mS/cm which is quite low to conduct enough electricity.
As it is a covalent compound, it doesn't ionize into positive and negative ions in an aqueous solution. Without any positive and negative ions, they cannot conduct electricity. So in a general scenario, it is not ionized. However, when heated it isomerizes to Cyanate which will contribute to conductivity.
Does Urea Conduct Electricity
Both urea and the urea solution do not conduct electricity. The conductivity of urea is too low to fall under conductive material. Even though the urea solution does not conduct electricity, a solution with ammonia and carbonate does.
Does Urea Increase Conductivity
Electrolytes increase with an increase in the ion concentration in an aqueous solution as there will be more charge carriers. As Urea is weak for both acid and base in water and it's not a salt that disassociates into ions, it is considered non-electrolyte. And non-electrolytes do not increase conductivity in water solution. So, urea does not increase conductivity.
Is Urea Formaldehyde a Good Electrical Conductor
Urea Formaldehyde is an excellent electrical conductor with the properties of high hardness and high toughness, often used for sturdy knock-resistant, scratch-resistant electrical fittings. However, insulating a home with urea-formaldehyde foam possesses risks of severe health problems due to poisoning from formaldehyde gas.
Is Urea Soluble in Water
Urea is a polar compound so it's highly soluble in both hot and cold water. The high electronegativity of the oxygen atom becomes partially negative and there is a partial positive charge on the carbon atom.
The hydrogen atom of the water molecule forms a hydrogen bond with the partially negatively charged oxygen atom of urea. Because of the hydrogen bonds, it is very easily soluble in water. However, as the concentration increases, it becomes more difficult to dissolve.
To Conclude
To sum up, as a nonelectrolyte compound, Urea does not contribute much to the conduction of electricity. Even though it's highly soluble in water, an aqueous solution of Urea does not increase conductivity either.