There is no problem while using a 5v adapter to generate a 4.5v device. A device stating 4.5v actually can generally withstand a voltage appliance of a minimum of 5.5v. Hence there is no problem applying a 5v adapter to that specific device.
Typically if a device is designed to run on batteries, I.e. 4.5V = 3×1.5V batteries, it will for sure have a wider voltage tolerance as battery voltage sags at the low end, and it is probably a safer bet there's some upper tolerance in there as well.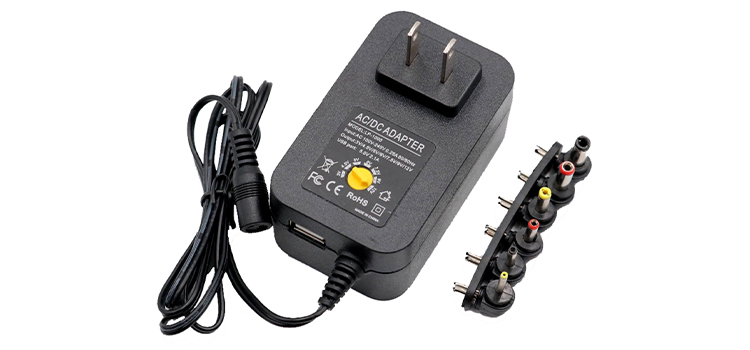 Can I Power a 4.5V Device Using a 5V Adapter
When a device has a label of 4.5v, it means that the device is required to operate from 4.5V. "Rating" refers to a safe boundary, and that boundary is usually a maximum – things are more likely to break from too much power than too little.
However, any device can still be operated for an excess of 0.5 to 1 V, especially the devices which require smaller voltages. Pretty much every electrical device ever produced will have a bit of tolerance with the voltage – being half a volt over isn't all that likely to be a problem.
Can I Use a 5V Adapter to Power a 6 V Device
No, a 5v adapter is never recommended to power a 6v device. Because we need a voltage higher than that of the battery before it will charge properly. As a device is required to run from the voltage rating it is given, hence if we use a 5v adapter for a 6v rated device, the device won't start at all.
Are 5 Volts Too Much for 4.5 Volts LED
For a LED rated 4.5v, 5v is assumed safe. Anything from about 4.5 to 5.5 Volts is safe for these LEDs and 6V is the 'rated absolute maximum'. Any higher and they'll burn out quickly. LEDs often require a certain amount of volts, depending on the type and color of the LED. Most experts recommend 2-3 volts for LEDs.
However, for a LED rated 4.5v, generating it with 5v is not much of a concern. Because the deviation of voltage is just 10%. If the generated voltage deviates more than that, the LED light bulb is fused off.
Subsequently, the electronic parts inside the LED bulb get damaged from the voltage spike. Excess voltage wears out LED drivers and distribution panels prematurely. It also increases service interruptions to the LED lighting.
Can I Use a 5V 2.4A Charger With a 5V 2A Device
It is safe to use a 5V 2.4A charger with a 5V 2A device. According to Ohm's law, since the voltage is held constant (5V), the only factor that determines the current draw is the load (another term for resistance) the device places on the charger. Thus, the device will only draw as much current as it needs and no more.
Also, the power generated by the charger is (5*2.4) W=12 W which is more than the device itself (5*2) W=10 W. The device only requires 10 W, hence the device will run perfectly without creating any sort of overheating situation.
Conclusion
We recommend higher amperage to ensure a cooler power supply and optimal charge time. If we get a charger with amperage less than the original power supply, there is much risk of overheating the charger, burning it and in many cases, the device will stop functioning and/or charging.
Amperage is the power pulled by the device while being charged and used. So the device that has been chosen how much amperage is needed based on the working mechanism of the device.