The diesel injector driver module (IDM) collaborates with the engine control unit (ECU) and fuel injection system of your car to regulate the timing and volume of fuel injected into the ignition valve. The fuel injector pump relay's responsibility is to ensure that the fuel pump receives a constant supply of electrical current.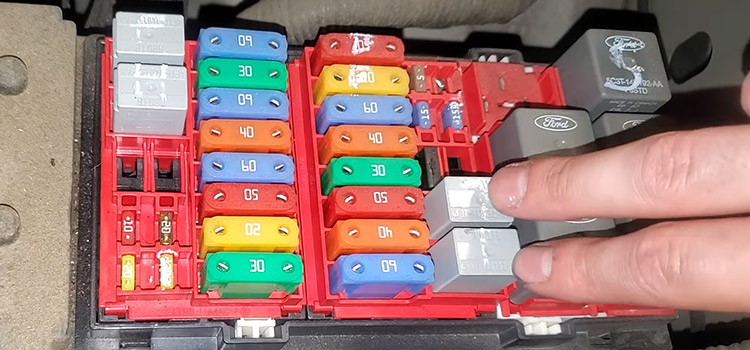 What Does IDM Relay Mean
IDM, or injector driver modules, are a component of a truck's fuel injection system and central computer system. An injector driver module is only used in automobiles with fuel injection systems.
Injector driver modules are used to regulate the fuel injection system in engines that require high-pressure fuel injection. An injector driver module's primary function is to regulate the timing and volume of fuel injection inside a vehicle's system.
How Does an IDM Relay Work
Modern cars are controlled by a central computer system that directs the various components of the engine system as to what to do and when. The computer relays the relevant information using smaller modules and equipment inside the automobile.
When a driver starts the automobile and depresses the gas pedal, the main computer system sends a signal to the injector drive module telling it how much fuel to inject and when. The fuel injection system receives this information from the module after that.
Operation of Injection System In an IDM Relay
The way each engine uses its injection system varies. For instance, cylinders are used to feed fuel to a Power Stroke engine. The injector driver module receives a signal from the vehicle's central computer system when it determines that the fuel cylinder needs to unload.
An injector solenoid receives a modulated signal from the IDM. When the solenoid gets going, it opens a valve to let gas or oil pass. Power train control modules are frequently used in diesel engines to operate the injector driver module. A module issue may be the cause of an engine that won't start.
The engine won't start if the control module doesn't provide the signal to the injector drive module to inject fuel. It is also possible for an injector driver module to lose power or sustain damage, which would prevent the fuel injection system from operating the vehicle as intended.
Conclusion
Together, the PCM and IDM regulate the entire fuel system. Numerous sensors provide input to the PCM, which subsequently sends injection timing signals to the IDM module, which activates the injectors. The relay ensures a certain amount of electricity to the fuel pumps.