4 and 6 wire gauges are typical wires used to connect two 12v batteries. The ideal wire to use for the majority of RVs and travel trailers is a 10-gauge wire. The maximum current between the batteries must be considered while choosing the appropriate gauge wire.
The maximum current is determined by the maximum battery discharge rate or the maximum current drain of the connected devices. Use the proper gauge wire when connecting two 12V batteries in parallel to ensure effective and secure operation.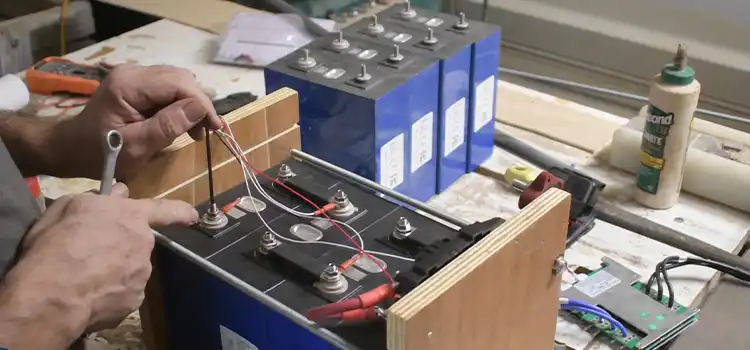 6, 8, or 10 Gauge | Suitability of Wire Gauge Size
The determining factor is the number of amps going through the wire. In a parallel connection, the length of the wire also affects the choice of gauge. Because the wire length changes proportionally with its thickness, it is advisable to raise the thickness if the wire is lengthy.
For instance, a 4-foot cable needs a ten-gauge wire to carry 30 amps through it. But if you want an 8-gauge wire, you'll need a wire length of roughly 15 feet. If the number of amps is maintained while the wire length is further raised to roughly 20 feet, you will need a 6-gauge wire in your connection.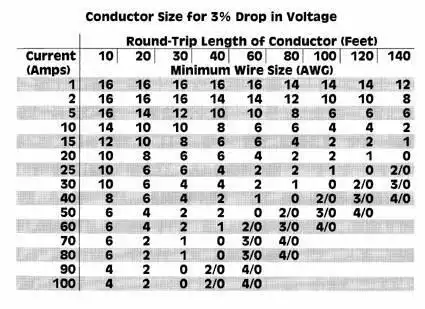 Fig 1. Wire Gauge Chart
Let's assume, the maximum current flowing through a conductor is 40 amps. The total wire length is 20 feet. Consulting a wire gauge chart showing how much current certain wire gauges can carry over the designated length, you can get the accurate size of the wire gauge for these assumptions, 6 gauge.
Frequently Asked Questions
When connecting batteries in parallel, why is the wire gauge crucial?
The wire's gauge is very important since it impacts the wire's resistance, ability to carry the current without overheating, and current-carrying capability. Inappropriate wire gauge usage can result in voltage drop, overheating, power loss, and other risks.
Can I use wire that is thicker than the suggested size?
In most cases, it is safe to use a bigger gauge of wire than what is advised. If your configuration changes or you need future expansions, it offers an additional safety margin and can handle higher current flows.
Can I connect my parallel battery setup using different wire gauges for the positive and negative connections?
When connecting batteries in parallel, it is typically advised to use the same wire gauge for both the positive and negative connections. By doing this, possible problems caused by unequal resistance are avoided and a balanced current flow is ensured.
Final Words
The safest choices for connecting two 12V batteries in parallel are typically 6 and 4-gauge cables. However, to ensure the right wire gauge selection, examine wire gauge charts, take into account individual requirements, and seek professional advice as needed. Also, consider the maximum current flow and wire length of the cable.