Will a 120V Photocell Work on 12V DC [Answered]
Curious about mixing and matching electrical gadgets? Specifically, can a 120V photocell play nice with a 12V DC power source? You're not the only one puzzled by this! In this article, we're going to unravel this mystery for you.
First, we'll introduce you to the basics of what a photocell is. Then, we'll explore why the voltage—be it the 120V AC you get from your wall socket or the 12V DC from a car battery—is a big deal.
By the end of this read, you'll know for sure whether these different voltage levels can work together, and the science behind it.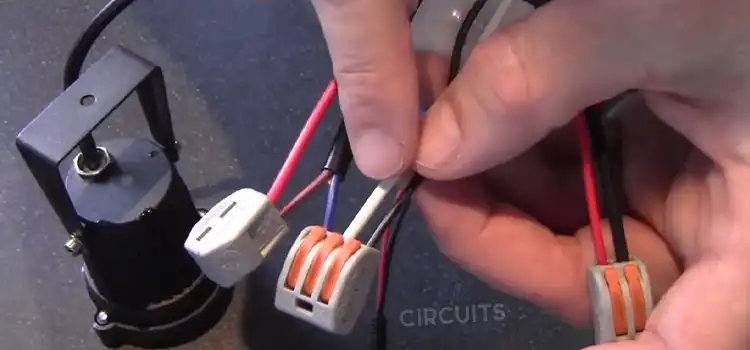 Understanding Photocells and Differences Between AC and DC Voltage
A photocell or photoresistor, a semiconductor device, operates based on the photoconductive effect. When exposed to light, its internal resistance diminishes, offering varied applications such as in automatic lighting control and alarms.
Adhering to specified operating voltages is paramount to ensure efficient and safe operation. Utilizing a 120V AC-rated photocell in a 12V DC system could result in device failure or operational inefficiency due to voltage inadequacy. This mismatch can lead to potential safety hazards including fire risks.
Comprehending AC and DC differences is essential. Using a 120V AC photocell in a 12V DC system requires a converter, adding complexity and cost while potentially heightening inefficiency and energy loss.
Consequences of Using a 120V Photocell with 12V DC
The mismatch in voltage ratings not only precludes optimal functionality but also amplifies potential safety and operational risks. Here's an exhaustive exploration of the possible implications of deploying a 120V photocell within a 12V DC framework:
Functional Deficiency
Foremost, the voltage inadequacy in a 12V DC system can incapacitate the 120V photocell, leading to its operational stagnation or significant efficiency reduction. This misalignment hampers the photocell's ability to execute its intended functions, inducing operational failures in the reliant systems and impeding automated light-sensitive operations.
Component Degradation
Moreover, the voltage mismatch may perpetuate irreversible damage to the photocell's internal components. Photovoltaic components, meticulously calibrated for 120V operations, could experience functional anomalies at lower voltages.
This can culminate in permanent and systemic impairment, rendering the photocell ineffective and necessitating its replacement.
Amplified Safety Hazards
The use of a photocell outside its designated voltage range accentuates risks related to electrical malfunctions. The potential for overheating and resultant electrical fires surges, presenting significant threats to both the integrated systems and the human operators responsible for their oversight. Such events could precipitate grave property and personal damage.
Economic Implications
Attempts to reconcile a 120V photocell with a 12V system, by incorporating voltage converters or supplementary equipment, escalate the financial investment required.
Beyond monetary considerations, the augmented system complexity elevates the likelihood of operational failures and intensifies maintenance requirements, inflicting additional indirect costs.
Regulatory Non-Compliance
Employing a 120V photocell in a 12V DC circuit potentially annuls the device's warranty due to its operation outside the specified conditions. Concurrently, this misapplication may contravene established electrical standards and codes, leading to legal implications and potential insurance invalidations.
Reliability Concerns
The reliability of the overall system plummets with the use of incompatible voltage components. The consistent performance of the photocell is compromised, contributing to frequent downtimes and operational inconsistencies, which can critically affect the dependent systems and processes.
Possible Solutions and Alternatives
In addressing voltage incongruity in interfacing a 120V photocell with a 12V DC system, strategic solutions are paramount. One method involves utilizing a voltage converter to modulate the 12V DC output to the requisite 120V AC, enhancing component compatibility.
However, this might escalate operational complexity and augment expenditure. An optimal alternative is procuring a photocell explicitly engineered for 12V DC systems, ensuring seamless integration and operational efficacy, concurrently mitigating risks, and fortifying system robustness.
Exploring multi-voltage photocells, capable of adaptive operation across diverse voltage platforms, offers another feasible solution, eliminating auxiliary conversion apparatus and bolstering system reliability and efficiency.
Frequently Asked Questions and Answers
Are there photocells available that are designed for 12V DC systems?
Yes, photocells specifically designed for 12V DC systems are available, ensuring seamless integration, optimal performance, and minimized risks when used in a 12V DC system.
Can I use a combination of photocells to match the voltage requirement?
Utilizing a combination of lower voltage photocells to match the voltage requirement is not a recommended practice as it can lead to imbalances, inefficient operation, and potential damage to the photocells and the entire system.
Will a voltage mismatch affect the light-sensing functionality of the photocell?
Yes, a voltage mismatch can impact the light-sensing accuracy and responsiveness of the photocell, leading to unsatisfactory performance and possible failure of light control operations.
Conclusion
In conclusion, utilizing a 120V photocell in a 12V DC system poses significant operational and safety risks. Ensuring voltage compatibility is paramount for optimal performance, longevity, and the safeguarding of both equipment and users.
Subscribe

to our newsletter

& plug into

the world of circuits