Temperature is usually measured with bimetallic thermometers. However, they must be calibrated for their readings to be correct. Several methods can be utilized to do this. The method that is most suited to the specific thermometer and application is usually the most accurate.
A melting point reference material is the most accurate approach for calibrating bimetallic thermometers. This can be accomplished by first placing the reference material in a container, followed by the thermometer. The thermometer will then display the melting point of the reference material.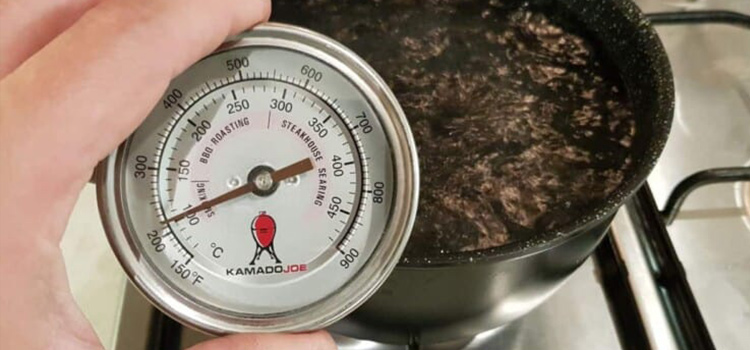 What Is a Bimetallic Thermometer
A bimetallic thermometer is a gadget that measures temperature. A bimetallic strip converts the temperature of the medium into mechanical displacement. The bimetallic strip is made up of two distinct metals with varying thermal expansion coefficients. Air conditioners and ovens, as well as heaters, hot wires, and refineries, all use bimetallic thermometers.
Testing Your Bimetallic Thermometer
Fill a tall glass halfway with ice and half full with cold water. Place the thermometer in the icy water and hold it there for 30 seconds without touching the glass's sides or bottom. If the thermometer reads 32 degrees Fahrenheit, it is accurate and can be utilized.
Ice-Point Method
The ice-point method is used to calibrate bimetallic thermometers.
Regularly calibrate the thermometer after using it with excessively hot or cold foods, as well as after dropping or jarring it.
Fill a clean Styrofoam cup halfway with ice cubes and the rest with water to form an ice-water slush.
Place the thermometer's sensor tip into the cup, making sure not to touch the cup's sides or bottom.
Wait for four to five minutes, or until the needle has reached a stable position. Turn the nut under the dial until it reads 32 degrees F (0 degrees C) if the needle does not.
Before the next usage, clean and sterilize the thermometer and its case
Range of Calibrating Bimetallic Thermometers
In industrial, bimetallic thermometers are generally implemented. Their usual temperature range is 40–800 (°F). They're commonly utilized in household and industrial thermostats for two-position temperature control.
Working Principle of Calibrating Bimetallic Thermometers
The working principle of a bimetallic thermometer is based on two fundamental metal properties. The metal has a thermal expansion feature, which means it expands and contracts in response to changes in temperature. All metals have different temperature coefficients. At the same temperature, metals expand and contract in different ways.
Types of Bimetallic Thermometers
Helix strip bimetallic thermometers and spiral strip bimetallic thermometers are the two types of bimetallic thermometers. The helix and spiral strips are employed to keep the thermometer's size under control.
Helix Strip Bimetallic Thermometer
Bimetallic strip thermometers with a helix or helical shape are typically utilized in industrial applications. The strip contracts and expands in response to changes in temperature.
The helical strip detects temperature changes as the temperature rises. The higher-coefficient-of-thermal-expansion strip metal expands and winds up along the stem, spinning the shaft.
Spiral Shaped Bimetallic Strip Thermometer
The bimetallic strip in this sort of thermometer is spiraled. The spiral strip's tail end is fixed, but the origin end is left open with a pointer. When the spiral strip is exposed to a temperature change, it deforms and expands or contracts. Although this form of construction takes up less space, it is also more expensive.
Advantages and Disadvantages of Bimetallic Thermometers
| | |
| --- | --- |
| Advantages | Disadvantages |
| The design is simple and durable. | They aren't recommended for use in extremely hot conditions. |
| Other thermometers are more expensive. | It's possible that they'll need to be calibrated periodically. |
| Completely mechanical and does not require any power to function. | Low-temperature readings may not be accurate. |
| Installation and servicing are simple. | Calibration can be disturbed if roughly handled |
| The temperature change reaction is nearly linear. | When these thermometers are used regularly, the device's bimetallic may permanently bend, resulting in inaccuracies. |
| Wide temperature range compatibility | These are not suggested for above 400 C |
Applications of Bimetallic Thermometers
These can be found in process control equipment. In air conditioner thermostats, a spiral-shaped strip is used. Oil burners, refineries, hot solder tanks, tire vulcanizers, tempering tanks, and hotwire heaters are just a few of the applications for helically curved strips.
Last Words
Various metals expand at different rates as they are heated, which is how bi-metal thermometers function. In a thermometer, the movement of two strips of different metals correspond to temperature and can be shown along a scale. This is a simple, long-lasting, and low-cost method of measuring temperature.