HVDC (high voltage direct current) has diverse applications that extend across various fields. From established use in long-distance power transmission and stability control to cutting-edge roles in particle accelerators, X-ray generation, and more, HVDC technologies offer a wide array of functions that drive innovation and efficiency.
In this article, we will delve into some major applications of DC high voltage. Now, let's dig deeper.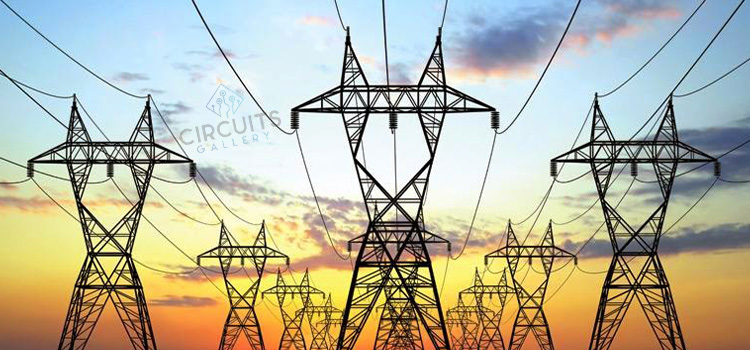 Understanding DC High Voltage
DC high voltage refers to the application of elevated electrical potential in a direct current (DC) circuit.
According to the International Electrotechnical Commission (IEC), DC high voltage is generally characterized as any voltage exceeding 1500 volts for direct current (DC) systems.
Applications of DC High Voltage
Among the numerous applications of HVDC, the following are the most prominent.
1. Power Transmission
As they require fewer conductors and have lower energy losses than identical AC lines, HVDC cables are frequently used in extensive power transmission over substantial distances. They are used in underground cables longer than 50 km and in overhead lines longer than 600 km.

Image 1: DC High Voltage Power Transmission System
Unlike AC lines, the voltage and current waves don't change their direction in DC. HVDC lines help make sending power faster and more efficient by preventing energy from turning around.
The mathematical equation for power transmission can be expressed using the formula:
P = VI cos(θ)
Where:
P represents the power transmitted (in watts, W).
V is the voltage across the transmission line (in volts, V).
I is the current flowing through the transmission line (in amperes, A).
θ is the phase angle between voltage and current (in radians).
In an ideal scenario where the voltage and current are in phase (i.e., (θ = 0), the equation simplifies to:
P= VI
2. Asynchronous Interconnection
Since the DC interconnection system is asynchronous, the systems that need to be connected can have different frequencies or the same frequencies. Thus, the benefits of connecting two AC networks at various frequencies are provided by the DC link. Additionally, it makes it possible for the system to retain its frequency standards and run autonomously.
3. Stability Control
HVDC technology enhances power system stability by swiftly controlling power flow, voltage, and frequency. It provides frequency balance, reduces voltage collapse, and enhances transient stability during disturbances.
In difficult circumstances, HVDC systems can separate grid segments, reduce oscillations, and keep stability.
4. High Voltage Testing and Calibration
DC high voltage is utilized for precise testing and calibration purposes. Its consistent and adjustable output enables precise calibration of instruments, sensors, and measuring equipment.
HVDC systems allow for the controlled testing of high-voltage components, insulating materials, and power equipment. This assures consistent performance and safety requirements across a variety of industries, such as power, electronics, and manufacturing.
5. Submarine Applications
HVDC is vital for submarine cables, enabling efficient long-distance power transmission with lower losses. It links offshore wind farms, goes through tough areas, and keeps grids stable. HVDC enables island grids, remote areas, and bulk power transfer, improving grid dependability and expanding grid capacity for subsea applications.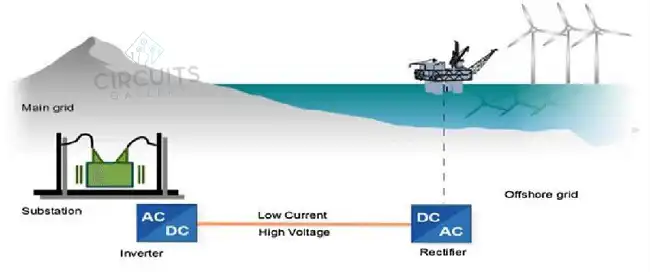 Image 2: DC High Voltage Power Transmission for Offshore Wind Firms
Power loss in the submarine cable can be calculated as follows:
P_loss =I2R
Where, P_loss= Power loss in the cable
I = Current passing through the cable
And R= Resistance of the cable
6. X-ray Generation
In X-ray equipment for medical imaging, security screening, and industrial applications, DC high voltage is used. Electrons are accelerated by the high voltage, and when they smash with a metal target, they produce X-rays.
Total Power, P = IV
Where, I = Beam current
And V = Anode voltage
7. Particle Accelerators
DC high voltage is used in certain types of particle accelerators. The simplest type of particle accelerator is built by putting a particle source on one end of an insulated, evacuated tube and establishing a high voltage between the ends, with the polarity set so that particles are ejected from the source toward the far end of the tube.
Frequently Asked Questions and Answers
How is high-voltage DC generated?
Using a neon transformer, low AC voltage is raised to high AC voltage. The Cockcroft-Walton voltage multiplier uses various stages to convert the AC voltage to a high DC voltage. The generator HVDC is connected to the adjustable parallel plate to the ground. 
What precautions are necessary when working with DC high voltage?
Electric shock and equipment damage are two potential concerns while working with DC high voltage. Accidents can be avoided by taking the right safety precautions, which include wearing proper personal protective equipment, adhering to established procedures, and obeying safety regulations.
How is DC high voltage different from AC high voltage?
While AC high voltage alternates its polarity over time, DC high voltage involves a fixed polarity of electrical potential. When a continuous direction of current flow is necessary, such as in some testing and transmission systems, DC high voltage is frequently used.
To Conclude
Various industries and technologies rely on DC high voltage for modern advancements. It's pivotal in innovation, medical imaging, environmental protection, HVDC power transmission, and equipment inspection. Controlled DC high voltage remains essential for pushing boundaries and achieving a sustainable electrifying future.