A 0 amp reading on an ammeter potentially indicates that there's no current flow in the circuit. The reasons behind this reading could be open circuits, very high resistance, or faulty components, which are essential for troubleshooting and resolving the issue.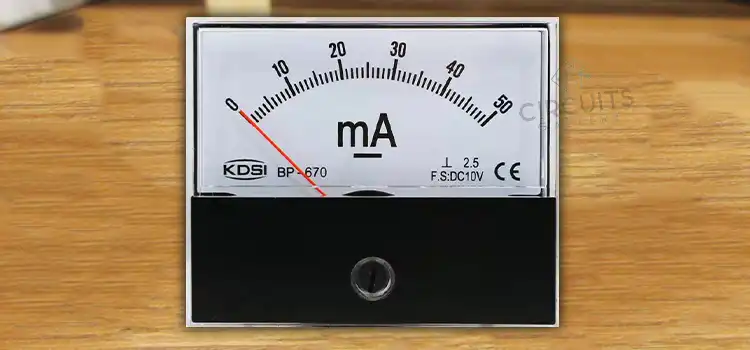 Reasons Behind a 0 Ammeter Reading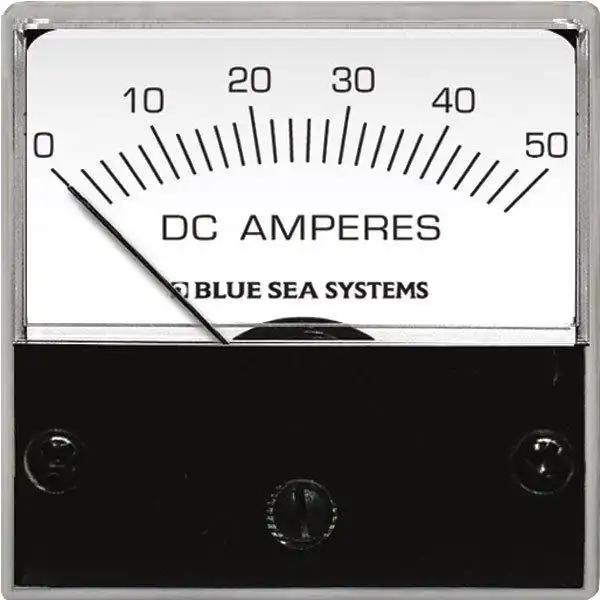 Figure: 0 Ammeter Reading
When an ammeter displays a 0 amp reading, it indicates the current flow between the two points of the ammeter is zero. Several issues might cause this to happen.
Open Circuit
If there is a break or interruption in the circuit path preventing the flow of electric current, it results in a 0 amp reading on the ammeter. The most common causes of an open circuit include disconnected wires, blown fuses, or open switches.
High Resistance
As per Ohm's Law, I=V/R, where I denotes current, V denotes voltage and R means resistance. This indicates the resistance is inversely proportional to the current.
Excessive resistance in a circuit with limited voltage significantly lowers the current flow, even to as negligible as zero amps. Loose connections, corroded wires, or damaged components can contribute to high resistance. If the resistance is too high, the current is significantly restricted, resulting in a 0 amp reading.
Faulty Components
Malfunctioning or damaged circuit components such as a blown capacitor, or a burned-out light bulb can also cause a 0 ammeter reading.
Frequently Asked Questions and Answers – FAQs
What Is Meant by Zero Error of Ammeter?
Zero error of an ammeter refers to an error or measurement discrepancy where the ammeter displays a reading other than zero even when no current is flowing through the circuit. There are two types of zero errors, positive and negative zero errors.
Can a 0 amp reading indicate a faulty ammeter?
Even though a 0 amp reading can be due to errors within the circuit, there's a chance that the faulty ammeter displays incorrect readings. To check if the ammeter is faulty compare its readings with other measuring instruments.
Is it possible to have voltage but no amperage?
It is possible to have voltage present without any amperage. If there's an open circuit or excessively high resistance in the circuit, it can prevent the current from flowing even when voltage is present.
What should I do if my ammeter shows 0 amps?
If there should be current flowing but your ammeter consistently displays 0 amps, it is recommended to check for any open circuits. Verify the connections, and inspect for faulty components. Ensure all connections are secure and there are no breaks or faulty components in the circuit path.
To Conclude

When encountering a 0 amp reading, take precautionary measures, check if you're using your ammeter correctly, and make sure the circuit components are working properly. Ensure regular maintenance and inspection of electrical circuits to prevent such issues.