Wood is one of the most widely used materials in various fields because of its diverse properties. There is often a misunderstanding among many people as to whether the wood is conductive or not. Well, there are certain factors that can affect the conductivity of wood.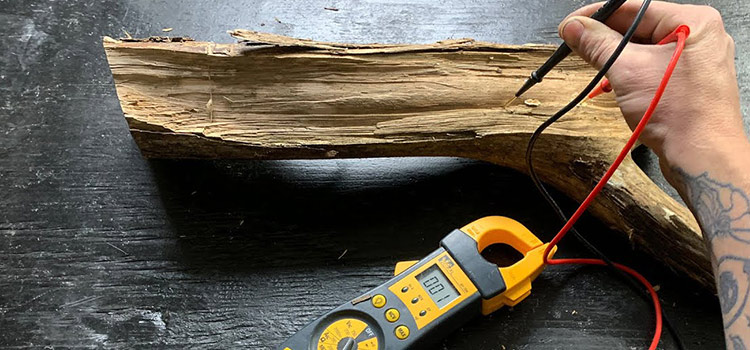 Generally, Wood does not conduct electric current when it is dry. Therefore, it is considered to be a natural insulator. However, wet or damp wood acts as a good conductor of electricity. Also, if the wood comes in contact with a very high voltage power source, some portion of that electric current can pass through it.
Is Wood Conductive
Wood is a porous and fibrous structural tissue found in trees. The cellular structure of wood has hollow space among cells which creates air pockets. The electrons present in the wood are very firmly bound to the nucleus of the atoms. Therefore, wood does not contain any free electrons for which it does not conduct electricity.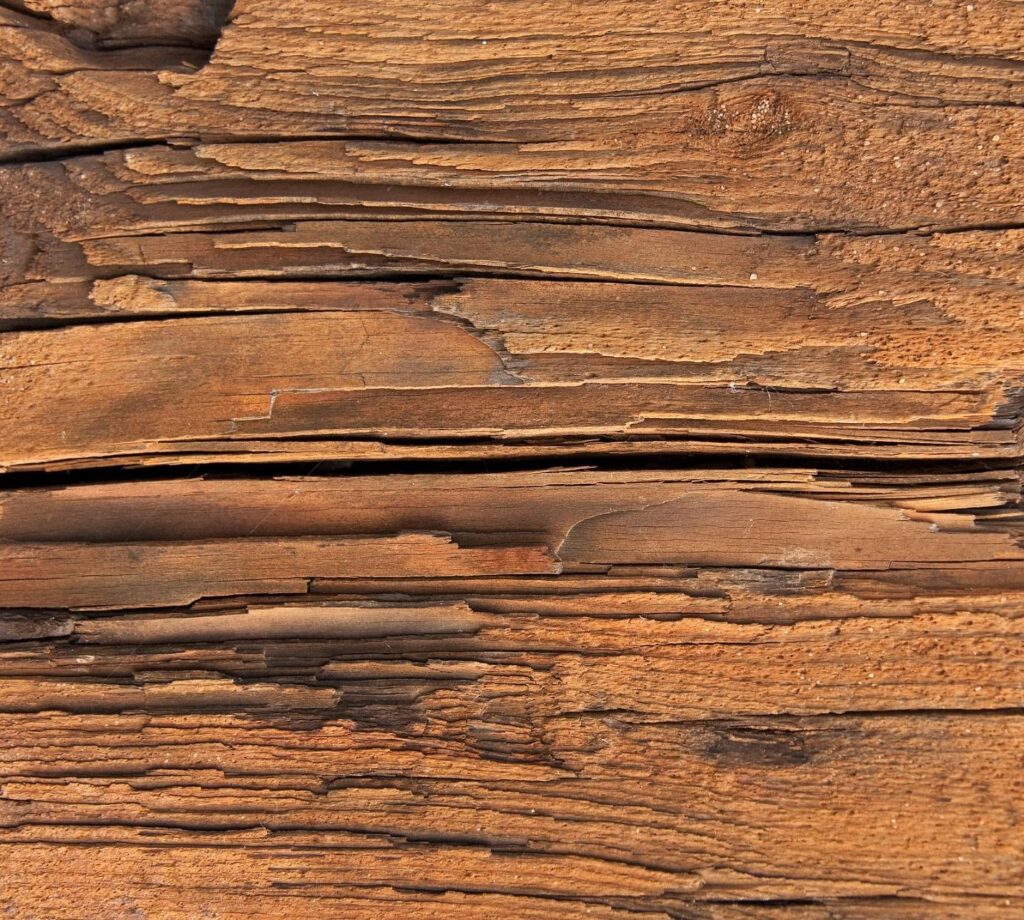 However, you may have seen that trees or telephone poles made of wood get struck by thunderbolts sometimes. You might get confused about how the electricity flowed through the woods despite being an insulator. Actually, the conductivity of woods depends on two things: moisture and voltage.
Although dry wood does not conduct electricity, wet wood does. Pure water itself does not flow electrons but when mixed with the impurities and minerals, it becomes conductive. When the trees or wooden poles get wet or soaked in water, they can flow electricity. Thus, they got struck by thunderstorms sometimes.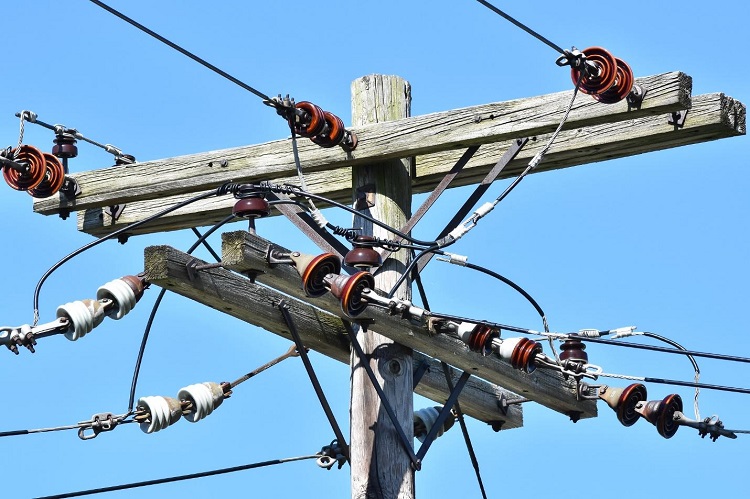 Moreover, electricity can also flow through woods when the voltage is very high. There is no such substance that is a 100% insulator or a 100% conductor. Wood is an insulator but when it comes in contact with high voltage, it can flow electricity. The amount of electricity is so huge that some of it can pass through wood.
Is Wood a Conductor or Insulator
Wood is indeed a good insulator when it is dry. An insulator is a material that resists the flow of electric current as it does not contain any free electrons. Dry wood also has the same properties as insulators. Once upon a time, electric boards were even made from dry wood.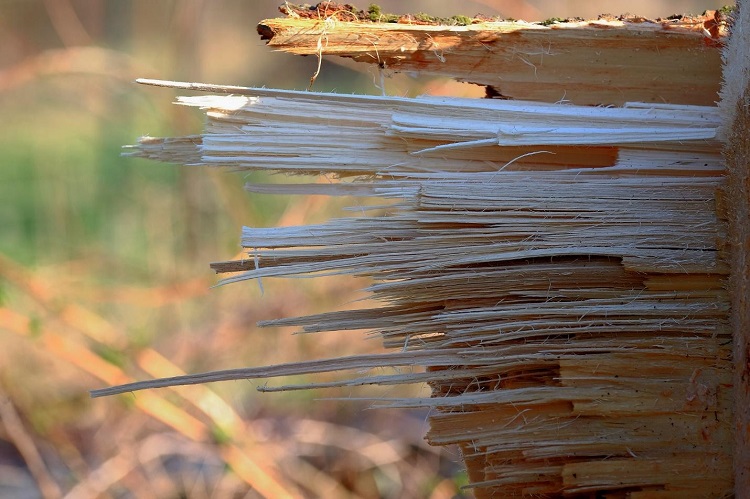 Wood has a hollow cellular structure. In this structure, the electrons of the atoms are bound to the nucleus so firmly that they cannot move freely. Hence, dry wood does not possess enough free electrons to flow electric current. Therefore, dry wood is considered to be a good insulator.
However, if the wood is wet, it will conduct electricity. The wood itself may not be conductive but the moisture elements found in woods can flow electricity as they contain free electrons. As the moisture content increases, the resistance of wood decreases exponentially. As a result, wet wood acts as an electric conductor.
Does Wood Have Conductivity
Usually, wood does not have conductivity. Dry wood is a good insulator of both electricity and heat. However, when woods get wet, they become conductive. The conductivity of wood also depends on some other factors.
Conductivity is a measure of the ability to transmit heat or electric current of an element. The electrons of the wood are tightly bound to the nucleus. Therefore, electrons can't move freely. This makes wood a non-conductive element. However, when wet, the moisture elements of the wood can conduct electricity.
Wood can absorb little heat which makes it a poor conductor of heat. Wet wood can absorb heat better than dry wood. If wood is heated adequately, it burns. For this particular property, wood is widely used for heating purposes.
Why Is Wood Not a Conductor of Electricity
The statement that wood is not a conductor of electricity is partially true. Dry wood does not conduct electricity, but wet wood does. However, the reason why wood is not a conductor of electricity is that there are not enough free electrons in wood to flow electric current.
Simply put, electricity is the flow of electrons. Wood has a void cellular structure and the electrons of wood are very firmly bound to the nucleus of the atom. Therefore, the electrons cannot move freely through the structure. They oppose the flow of electricity. Hence, dry wood is considered to be an insulator of electricity.
However, wet wood shows the opposite property. As wet wood has water, minerals and other moisture elements in it, it contains free electrons. When a power source is connected, the electrons start to flow through the whole structure. This makes wet wood a conductor of electricity.
Is Wood a Thermal Conductor or Insulator
Based on different factors, wood shows both thermal conductivity and thermally insulating characteristics. For example, dry wood is a good insulator of heat. On the contrary, wet wood can conduct a significant amount of heat.
The thermal conductivity of an element means the ability to conduct heat. Unlike metals, wood shows a low thermal conductivity. Rather, it has a high heat-insulating capacity. However, if the amount of heat is enough to create a high temperature (250-500 °C), wood will burn.
The thermal conductivity of wood depends on its density and the moisture contents present in it. Thermal conductivity is highest in the axial direction and increases with the moisture contents. Therefore, dry wood is a better insulator and less heat conductive than damp or wet wood.
Can Electricity Pass-Through Trees
Electricity can pass through live trees as they have water, minerals and other conductive substances in their tissue. Water in living trees is a pretty great conductor. However, dead trees do not conduct electricity unless they are wet.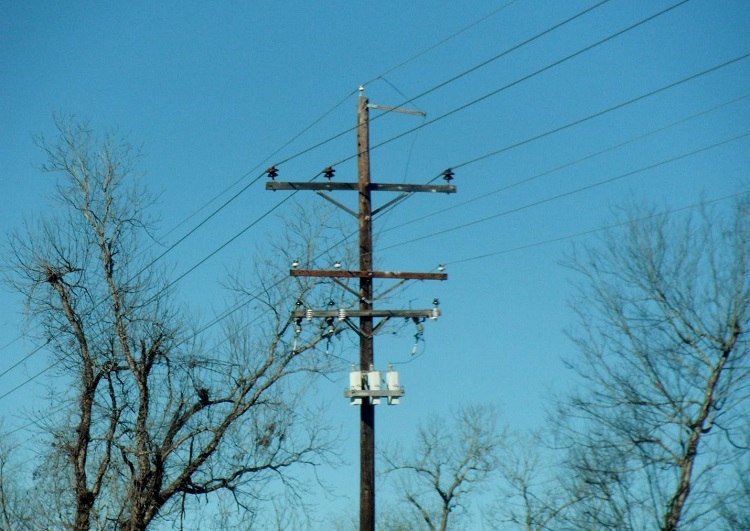 Have you ever wondered why trees get struck by thunderstorms? Thunderstorm creates a very high voltage current. This high voltage current can flow through any material ignoring the fact that the material is a very poor conductor. Besides, due to rain trees get wet. Hence, they become a great conductor of electric current.
This is why it is not safe to take shelter under trees during rain. Tree branches that are in touch with electric lines are also dangerous. Even while the branches are not in touch with the power lines, electricity can still arc from the power line to the trees. This can lead to fire and loss of life and properties.
Is Charcoal Conductive of Electricity
Charcoal is made by burning wood in a low-oxygen environment. Though wood has almost the same properties as a dielectric, charcoal can flow electricity. However, it does not mean that charcoal is a good electric conductor. It is nearly as conductive as a semiconductor.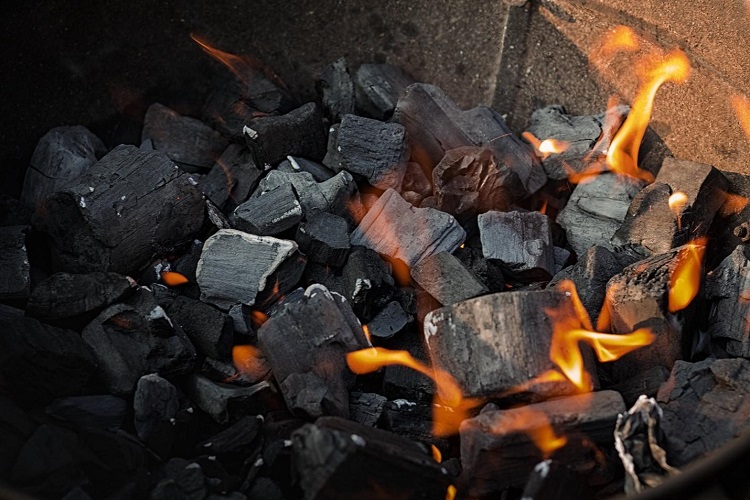 Charcoal is an allotrope of carbon like graphite. However, charcoal is not as dense as graphite. Therefore, charcoal has less electron availability than graphite which makes charcoal a weaker conductor. So even though charcoal is made from burning wood, it can flow little electricity.
Charcoal is an aromatic compound and it shows resonance. It contains lots of carbon in it. As an aromatic compound, its carbon has sp2 hybridization and delocalized electron clouds. These delocalized electrons can move freely through the whole structure which makes electric current possible.
Frequently Asked Questions
Can You Burn Wood With Electricity?
Though wood is not a good conductor, you can still burn wood with electricity to make various designs. It is called fractal burning. Fractal burning is a process where various designs and images are created on wood using high voltage current and conductive solution.
Conclusion
When dry, wood does not conduct electricity. Hence, wood is considered to be an insulator. However, wet wood can conduct electricity. Besides, high voltage power can easily pass through woods.