Solder is one of the most used items in electrical work. They have various types of use for their ability to create strong bonds. Solders are used in making electrical circuits, joining copper wires and pipes, and much more.
To put it simply, yes solder is mostly conductive. Some types of solder are not conductive. But the use of them is pretty rare and only used in specific cases. So, generally, solder is a conductive material.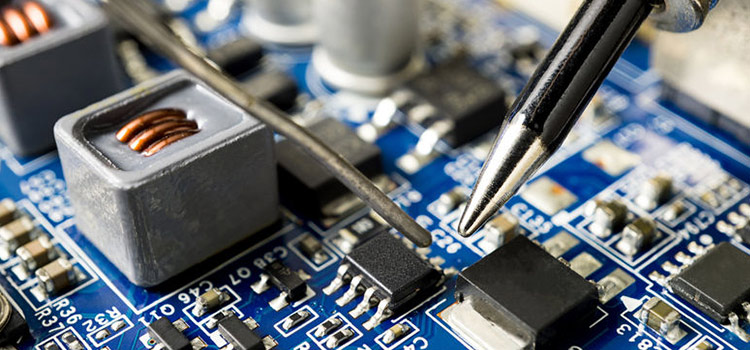 Is Solder a Conductor or Insulator
Solder is mainly used as glue for metal wires. While joining two copper wires together, first they are twisted together then the solder is applied. This helps hold the joint in place.
That is also the reason Solder has to be a conductor. It should be able to carry electricity through it since it is joining two electrical wires. They are also pretty good heat conductors.
But not all kinds of solder are created with the same materials. The most common materials that are used in the solder are tin and lead. They are pretty good at conducting electricity when mixed to create solder.
There are also other types of solder with various levels of conductivity and resistance. When the resistance increases the electrical conductivity of the solder gets lowered.
Is Solder a Bad Conductor
While the solder is not as good of a conductor as copper wire, it is still not a bad conductor. Solders are used to joining wires together, so they have to be conductive to do their job. If the solder is not conductive, it will hinder the passage of electricity through the joint.
But that doesn't mean they need to be as conducive as the wires. Copper wire has a very high conductivity making them of the best materials to use in the electrical system.
Usually, solders are not as powerful of a conductor as the wires but they don't need to be either. The wires are twisted together first then they are soldered. So, good soldering doesn't need to contain a high conductive solder material.
The main current will be passed through the wires and the solder will be mainly keeping the joints together. As a result, a lower conductivity solder also works just as well if they are used properly as long as it is not an insulator.
Is Solder Wire a Good Conductor of Electricity
The conductivity of a Solder wire depends on the material of that wire. Depending on the material, solder wire conductivity can vary a lot. The most popular solder wire which is made of tin and lead has an ok level of conductivity.
Of course, normal copper wire has a lot more conductivity than solder wires. That doesn't mean, solder wire is a bad conductor. Solder wires, for the work they do, are a good enough conductor.
The job of solder wire is to hold the copper wire joints to hold it in place. If they are an insulator it will hinder the electrical output. But as long as they are on a good level of conductivity, they don't need to match their conductivity level with copper wires.
Is There Non-conductive Solder
Solders are always a mix of metal and metal by definition is always conductive. So, there is no true non-conductive solder. But solders vary in conductivity from 9 percent to 40 percent of copper.
Some solders act as an insulator under low temperature and only starts conducting when it gets hot. So if you need an insulator somewhere that doesn't get hot it is possible to use soldering. But usually, it is better off not being used where you need an insulator.
Frequently Asked Questions
Is solder as conductive as copper?
Ans: No, most of the time, they are less conductive than copper.
What is the strongest solder?
Ans: A 60-40 tin-led solder is the strongest solder. They make the toughest bond when applied.
Can I solder without flux?
Ans: Yes, it is possible to do soldering with flux.
Conclusion
So we can say, solder is always conductive. Depending on what kind of solder you are using, they can vary in conductivity. They are not as conductive as the copper wires but they don't need to be either. As long as the copper wire joints are good and the solder is used properly, lower conductivity solder is fine to use.