Yes, silver is conductive. As silver is a metal, it is a conductor of both thermal and electrical conductors.
Silver is the most conductive metal among all the metals. It has the highest conductivity based on electricity and thermal conductivity.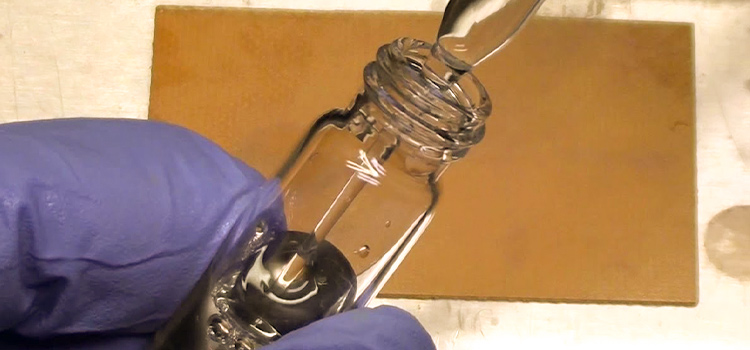 Is Silver Conductive
Conductivity means the ability of a material to transfer energy. The free electrons in metal atoms transmit electricity and heat. As a result, the metal becomes conductive.
There are several types of conductivity, like electrical, thermal, and acoustical conductivity. Silver has the highest free electrons than others so it has the highest electrical and thermal conductivity of any element and the highest light reflectance.
(https://www.thoughtco.com/the-most-conductive-element)
Why Is Silver the Most Conductive Metal
Silver conducts heat and electricity efficiently which is why it is the most conductive metal. Because it has a unique crystal structure and single valence electron.
(https://www.sharrettsplating.com/blog/most-conductive-metals/)
As it gives the single electron easily, which makes the heat and electricity transfer faster and more efficiently. Although Carbon and superfluid Helium-4 have higher thermal conductivity than silver.
(https://en.wikipedia.org/wiki/Silver)
Is Silver a Good Conductor of Electricity
Silver is not only a good conductor, but it is the best conductor. Because its electrons can move freer than other elements' electrons. This is because of its valence and crystal structure.
The conductivity of electricity in any metal depends on the number of free electrons. As silver has the freest number of free electrons, it has the highest conductivity of electricity.
(https://www.thoughtco.com/the-most-conductive-element)
Why Don't We Use Silver for Wiring
Though silver has the highest conductivity of electricity, still we do not see silver used in making electric wires. Because it is very expensive, compared to copper.
Moreover, silver is not firm enough to work in machines, engines, or motors. It oxidizes easily and decays when it encounters open air.
(https://www.toppr.com/ask/question/silver-is-a-good-conductor-of-electricity-yet-electricity-wires-are-not-made-up-of/)
Frequently Asked Questions
Q1: Which is better, copper or silver?
Nevertheless, despite silver's position, as the most conductive metal on earth, copper is the global standard in electrical work. Though silver wire has a higher conductivity, there are drawbacks to using it that make copper wire the better option in most situations.
Conclusion
However, we do not use silver for electrical conductivity, in radio-frequency engineering, especially in VHF and higher frequencies, silver plating is used. Because silver plating improves the electrical conductivity as the current tends to follow on the surface of the conductors.