Salt in solid-state is not conductive. Solid sodium chloride (NaCl, or table salt) does not conduct electricity as the charge carriers are fixed at their lattice in a solid state.
However, mobile ions exist in aqueous or molten salt. This means that ions separate and can move freely in the solution or molten phases. It can therefore conduct electricity.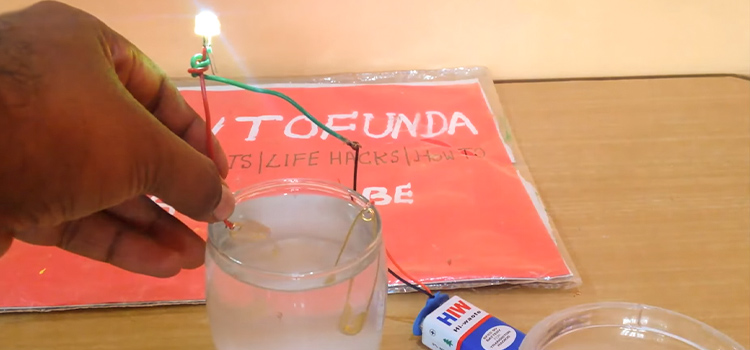 Is Salt Conductive
Salt conductivity is due to ion mobility. As a result, it is dependent on the salt level.
Salts are ionic compounds. Ionic compounds cannot conduct electricity when solid because, although being totally made up of charged particles known as ions, these ions are not free to move, which is essential for electricity conduction.
When the combination is melted, this static inertia is lost. The ions have enough energy to overcome the electrostatic attraction that pulls them together and causes them to move apart from one another. The ions are free to conduct electrical current because they can travel.
When you dissolve salt in an appropriate solvent, such as water, the same process happens. The polarity of the water causes the ions to split apart, or dissociate. As a result, the ions have complete freedom to flow through the liquid.
Does Salt Have a High Conductivity
Salt has a high conductivity only in its aqueous form. It is not conductive in solid-state. A saltwater solution is millions or billions of times more conductive than pure water or solid salt alone, although not being nearly as conductive as a metallic conductor.
When sodium (Na) and chlorine (Cl) are introduced into water, their mutual attraction for water molecules causes their bonds to break and create ions. These electrically charged ions can conduct electricity in presence of a voltage potential.
Does Salt Conduct a Current
Solid salt does not conduct current whereas a salt solution like sodium chloride (NaCl) conducts an electric current as it contains ions that have the freedom to move around in the solution. When sodium chloride dissolves in pure water, sodium ions (Na+) and chloride ions (Cl–) are formed.
When you put the electrodes of a conductivity tester in a salt solution, the positive sodium ions normally go to the negative electrode and the negative chloride ions to the positive electrode. This movement of ions to opposite ends of the electrodes allows electric current to flow through the solution.
Is Solid Salt a Good Conductor of Electricity
No, solid salt is not a good conductor of electricity. In the solid state, the ions, or charged particles, are trapped in the crystal pattern and cannot migrate.
In the case of solid salt, sodium atoms interact with chlorine atoms. Because of the significant disparity in electronegativity of Na and Cl, sodium ions may attract chloride ions, forming an ionic connection. Thus they can produce a huge ionic lattice. Each Na ion has six Cl ions linked to it and vice versa.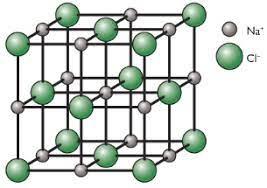 This makes the bond extremely strong and rigid, but it prevents the ions from moving about. And also the ions cannot afford enough energy to overcome their strong intermolecular interactions in the solid-state and cannot conduct electricity.
Are Salt Solutions Conductive?
Yes, salt solutions are conductive. In solution, salts dissociate into positive and negative ions. Those ions can migrate. So they conduct electricity.
Negative ions are drawn to the positive terminal and give up one of their electrons. Positive ions are drawn to the negative terminal and steal electrons from it. In the process, they become neutral and generate a net electron flow (until they all become neutral).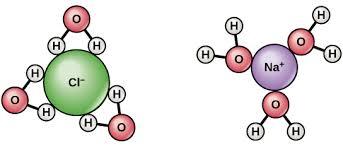 In salt solution, when Na+ receives an electron and becomes Na in water, the electron is promptly grabbed by a water molecule, which breaks down into H2 (which escapes the solution) and OH-. Cl- ions, on the other hand, decompose into Cl (chlorine gas) and depart the solution.
So, these positive and negative ions can freely travel in an electric field and make the saltwater solution electrically conductive.
Frequently Asked Questions
Which is a good conductor between salt water and normal water?
Salt water is a stronger conductor than normal water as salt (NaCl) get breaks into ions Na+ and Cl- which supports the conduction, which is not possible in normal water. As electricity moves faster in ions than in any other form so ions in salt water conduct electricity fast as compared to water.
Conclusion
Salt only in aqueous form conducts electricity due to the mobility of ions that can carry electric current. Salt solutions are also capable of carrying current as they release charged particles in the solution. But salt in solid-state does not conduct electricity as ions are fixed in their position. It is an insulator.