The thickness and material of the rubber determine the answer to this question. Rubber is not normally conductive. However, latex is used in several high-tech businesses to insulate high-voltage cables, implying that there must be a way to make rubber conductive.
However, most people cannot afford the method and equipment required to turn rubber into a conductor. If you wish to use conductive rubber parts instead of non-conductive metal or plastic ones, you'll have to try something else. This guide will explain how rubber becomes conductive. You might even discover some rubber uses you didn't know existed.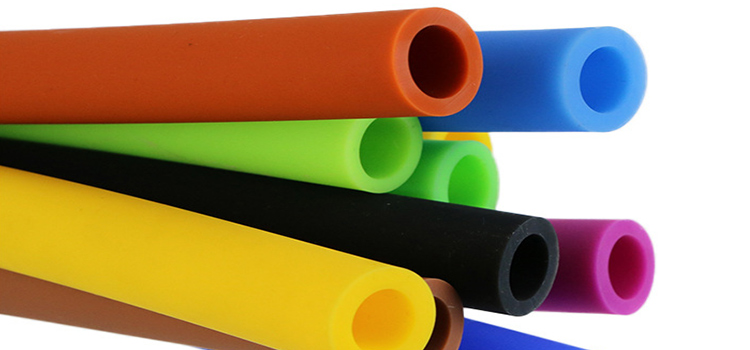 Conductivity
The ability of a material to conduct an electric current is known as conductivity. The conductivity of a sample is measured in siemens per meter (S/m), which indicates how fast electrons may travel from one atom to the next. Electrons require a path to travel, which means they can only travel through materials with low electrical resistance and high conductivity.
Resistivity of Rubber
A material's resistivity is basically a measurement of how efficiently it conducts electricity. Rubber has a resistance of around 1010Ω•m, making it ten times less conductive than copper. Even though rubber does not conduct electricity as well as copper, it does have some qualities that make it helpful for working with electricity. For example, Rubber is a relatively flexible material that can stretch up to 50% of its length before breaking.
Conductivity of Rubber
On the other hand, Rubber is not conductive. Conductivity is a property of matter that allows electrons to flow through a substance in the presence of an electric current freely. Rubber is a versatile medium for embedding electrical components, because of its flexibility and temperature resistance. However, it is an insulator rather than an electrical conductor.
What makes something conductive?
A material's conductivity is determined by three factors:
Is it a metal or a plastic?
What is the shape of it?
What's the thickness of it?
There is less resistance if you make anything incredibly thin (like paper) than if you make something thicker (like wood). In simply, the amount of metal in whatever object we're talking about determines how conductive it is.
How it works
To determine whether the rubber is conductive, we must first determine what conductivity is. Solids are made up of atoms that are bonded together in a lattice structure. An electric current is carried by electrons as they move from atom to atom. Because electrons can only move about via hopping, they need a catalyst, such as a grain boundary or an impurity, to land on and jump off of.
Interesting facts about rubber
No one, not even rubber makers or experts, can determine exactly if the rubber is conductive. Rubber is an insulator, which means it doesn't allow electricity to pass through it. On the other hand, Electrical resistance isn't usually a good measure of conductivity. For example, Semiconductors are materials that have electrical resistance but also let current passage under specific conditions.
Testing rubber
To see if the rubber is conductive, follow the methods below.
First, use a multimeter to measure whether your material conducts electricity.
If it does, you can then test its conductivity using only copper wire and the second piece of rubber.
All you need is a copper wire and a few rubber items.
Stick one end of a copper wire into an electrical outlet and make sure that the other end has stripped insulation.
Then stick that bare end into your piece of rubber until it doesn't go any further.
Is rubber conductive to electricity?
It depends on the type of rubber you're talking about whether it's conductive or not. Natural rubber and manmade polymers such as polyurethane are not conductive, but carbon black is.
Is natural rubber conductive?
It's important to determine what is and isn't conductive before answering that question. There are a few distinct forms of conductivity and some materials are better conductors than others. Natural rubber is non-conductive (non-electrical), making it unsuitable for electrical uses. The conductivity of a material is a measure of how efficiently it allows electricity to pass through it.
Conclusion
To create items that use conductive materials, you must first understand what makes a material conductive. Conductivity is made up of two different characteristics: resistivity and reactivity. Before you try to build any products, you should know how to tell which materials are reactive and which are resistive.