If you're designing a product that requires electrical conductivity, you might consider using aluminum as the base material. Alternatively, you may already have an aluminum-based product and are simply curious about the electrical properties of this popular metal.
Sometimes you see on a hot summer day, that some people use aluminum foil to help insulate their homes and keep the heat from the sun out. So, it's natural if you are wondering is aluminum conductive or insulative? The fact is, that aluminum is electrically conductive and thermally insulative. Let's know more from this article.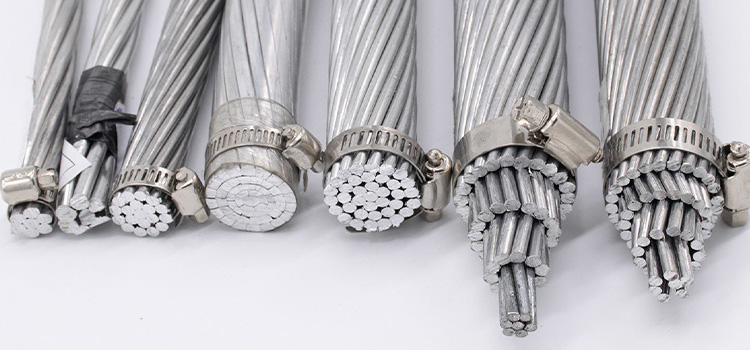 Is Aluminum Conductive
Electricity is defined as the physical phenomenon of electric charge flow in its most condensed form. From another perspective, this refers to the flow of electrons from one atom to the next, resulting in a chain effect known as an electric current.
Good conductors of electricity have atoms that allow electrons to flow freely through them, whereas bad conductors have atoms that make this flow difficult. Insulators are materials with atoms that refuse to allow electrons to flow through them, so they are not conducive at all.
Is Aluminum Conductive Yes or No?
To answer this question, you must first recognize that there are two types of conduction: heat conduction and electrical conduction. Because aluminum is highly reflective, it can keep the house cool by preventing solar radiation from entering. So, aluminum is not thermally conductive.
On the other hand, aluminum is an excellent conductor of electricity and is frequently used in electrical wiring. So, in the case of electrical transmission and distribution, the answer to this question is yes.
Aluminum ranks fourth among known metals in terms of electrical conductivity. Silver and gold, which are far too expensive to consider for most regular applications, take first and third place on this list, respectively. As a result, aluminum is the second most conductive material available in a practical sense, trailing only copper.
Is Aluminum Electrical Conductive?
To begin with, aluminum is one of the best metals for conducting electricity on its own. Aluminum is actually capable of superconductivity, which occurs when a material's electrical resistance disappears and magnetic flux fields are ejected.
The resistance of a normal metallic conductor decreases gradually as it cools, whereas the resistance of a superconductor drops to zero abruptly at a critical temperature. This means that an ordinary electric current can flow indefinitely through a loop of superconducting wire without needing to be powered.
The superconducting critical temperature in aluminum is 1.2 kelvin. Aluminum is also paramagnetic, which means it does not have to worry about static magnetic fields. It should be noted, however, that a changing magnetic field can have a significant impact due to the induction of eddy currents.
Aluminum VS Copper Conductor
Aluminum has just over half the conductivity of copper, 61% to be exact. On the surface, this would appear to indicate that copper is the better conductor, but this ignores the fact that aluminum is one-third the weight of copper.
As a result, if you have two metal wires capable of conducting the same amount of electricity, one copper and one aluminum, the aluminum wire will weigh half as much. Aluminum is also less expensive as a result of this.
Is Aluminum Conductive or Insulator?
Aluminum materials, such as foils and sheets can greatly reflect heat. It acts as a thermal insulator, in this case, preventing heat transmission. But current can flow through aluminum without much resistance. So, it is electrically conductive. We can say aluminum is both conductive and insulator depending on the criteria.
Is Aluminum Good for Electrical Conductivity?
Overall, aluminum is a great material for products that require excellent electrical conductivity, to the point where it is replacing copper in many applications. Its excellent conductivity-to-weight ratio and low cost make it the preferred choice for a growing number of applications requiring electrical conduction.
Frequently Asked Questions
What applications mostly use aluminum as conductors?
Electrical wire is one of the most well-known and oldest applications for aluminum. The majority of insulated power cables in the USA electrical supply are made of aluminum. Aluminum wiring can also be found in some airplanes, homes, electronic devices, and appliances such as fans, lamps, and many other appliances.
Final Thoughts
Is aluminum conductive? Absolutely yes for the electric matter. Although, whether or not to use aluminum for electrical applications is a matter of own preference. But keep one thing in mind, aluminum can be extremely corrosive when combined with other metals, so don't use aluminum wires with copper conductors.