How to Solder Wire to Metal | Step-by-Step Guide
Soldering wire to metal is a very crucial skill. In this article, we will discuss how you can master this skill step by step. From selecting the right soldering equipment to preparing surfaces for a flawless bond, we will walk you through each step, ensuring that you gain a thorough understanding of the principles that underlie successful soldering.
Let's split it into several steps to support you in this regard.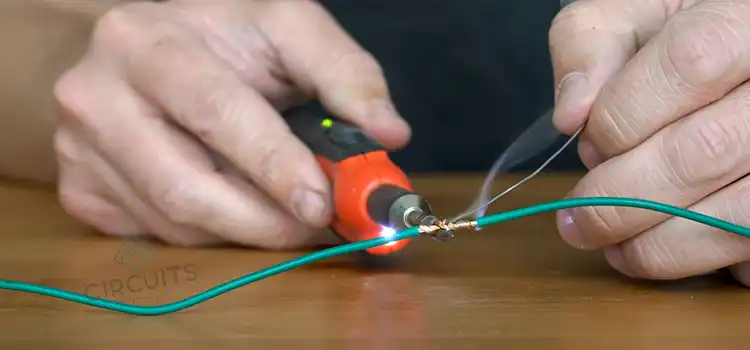 Essential Tools and Materials for Soldering Wire to Metal
1. Soldering Iron: Choose an adjustable temperature iron suitable for your project's scale.
2. Solder: Choose the right type (lead-based or lead-free) for your needs.
3. Flux: Enhances solder flow and removes oxidation for clean connections.
4. Soldering Tips: Use various tip shapes for different tasks; replace as needed.
5. Desoldering Tools: Desolder pumps or wicks help fix errors.
6. Helping Hands: Holds components in place, freeing your hands.
7. Safety Gear: Wear goggles and work in a well-ventilated area.
8. Wire Cutters/Strippers: Prep wires accurately for soldering.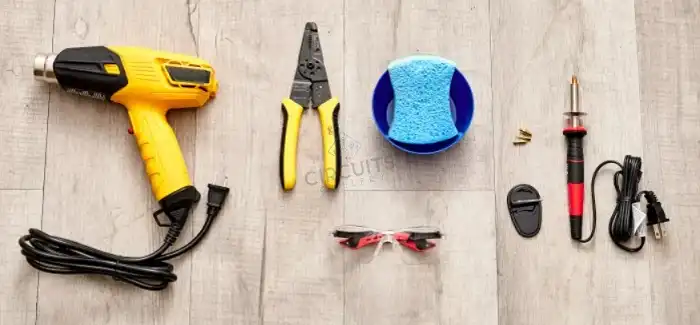 Image 1: Tools & Materials for Soldering
Step-by-Step Guide to Soldering Wire to Metal
Unlock the key to soldering wire to metal by mastering a basic method. We'll provide you a ton of creative possibilities as we guide you through each phase here. Let's check it out.
Step 1: Set up Your Workspace
Make sure you have a clean and organized work area with good lighting. Place a non-flammable surface (such as ceramic tile) under your workplace to protect the desk.
Step 2: Clean Metal Surface:
Use a wire brush, sandpaper or a suitable cleaner to remove dirt, grease or oxidizing agents from metal surfaces. A clean surface ensures better solder adhesion.
Step 3: Apply Flux
Apply a small amount of flux to the metal surface that has been cleaned. During welding, flux helps prevent oxidation.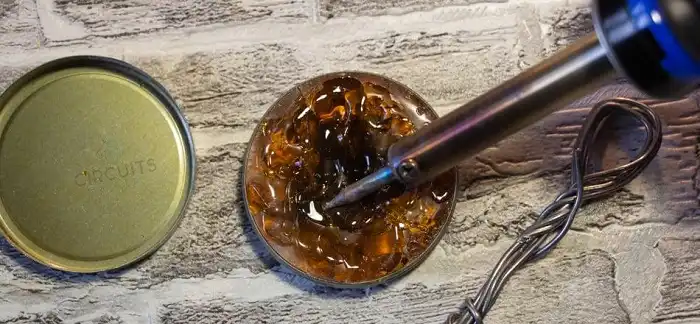 Image 2: Applying Flux
Step 4: Tin Wire
Tin includes coating the wire with a little quantity of solder. Using a soldering iron, warm the wire and apply the solder to its surface.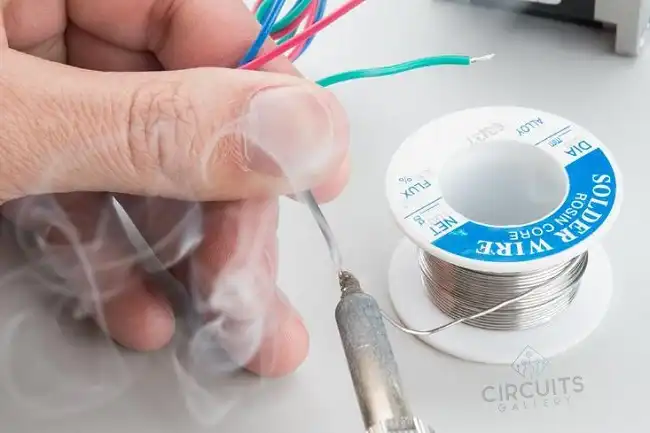 Image 3: Tin the Wire
Step 5: Heat the Metal
Use a soldering iron to heat the metal's surface. Allowing the iron to fully warm up will ensure that it is at the proper temperature. Hold the tin wire over a heated metal surface.
Step 6: Wire and Metal Connection
The solder on the wire will melt due to heat from the metal and the soldering iron, joining it to the metal. The connection will be seamless and the solder will flow.
Step 7: Allow Cooling
Hold the wire in place as the solder cools and harden. During this time, avoid moving the joint.
Step 8: Inspect and Test
Visually inspect the weld to ensure it is sound once it has cooled. The weld will be shiny and smooth. By gently pulling the wire, you can check the connection's strength. The metal must be attached to it.
Step 9: Clean up and Finish
If necessary, use isopropyl alcohol to wipe off any flux residue from the welding area. To get a clean, smooth finish, file or polish away any extra solder.
Safety Tips During Soldering
1. Avoid Touching Hot Element: Never touch the soldering iron tip or element, as it heats up to nearly 400 degrees.
2. Protect Mains Flex: Prevent contact between the soldering tip and mains flex; many stations feature heatproof flex for extra safety.
3. Use Soldering Stand: For safety, keep the soldering iron on a stand, not the workbench.
4. Ventilate and Use Fume Extractor: Work in ventilated spaces, directing fumes sideways, and consider a smoke absorber to minimize discomfort.
5. Wash Hands: Wash hands thoroughly after use due to lead in solder (unless lead-free).
6. Avoid Loose Clothing: Clear loose attire that could fall into your workspace.
Frequently Asked Questions and Answers
How to desolder a wire?
1. Set the soldering iron to the ideal temperature to melt the solder.
2. Apply the iron to the solder joint until it begins to liquefy.
3. Use the iron to nudge pins and move solder, then gently pull components with pliers, applying pressure to their tips to avoid damage.
What are the most common soldering mistakes?
Solder adhesion is frequently influenced by temperature; inadequate melting results in brittle or improperly joined solder joints, while excessive heating can lead to burned connections. Additionally, insufficient wetting of the sponge and pins might result in the accumulation of tool residue, which obstructs the smooth flow of solder.
Can I solder different metals together?
Yes, but it can be challenging. Different metals have varying melting points and may require specialized solder and flux combinations. Research and practice are essential for successful soldering of dissimilar metals.
Conclusion
Soldering wire to metal is more than technique; it's your gateway to creativity. With sturdy connections and safety in mind, you're set to excel in projects both practical and artistic. Let your craftsmanship shine as you transform ordinary materials into extraordinary achievements. Embrace soldering, and let your imagination soar.
Subscribe

to our newsletter

& plug into

the world of circuits