How to Convert 12V LED Light to 120V | Step-by-Step Guide
There are a few ways to convert 12V LED lights to a 120V arrangement. You can use resistors in series or parallel or a transformer for this conversion process. In this article, we will work with a step-down transformer.
This conversion offers energy savings, expands LED lifespan, and generally upgrades lighting performance. Follow the thorough directions given in this informative article to smoothly switch your 12V lights into a 120V system if you're interested in converting to LED lighting.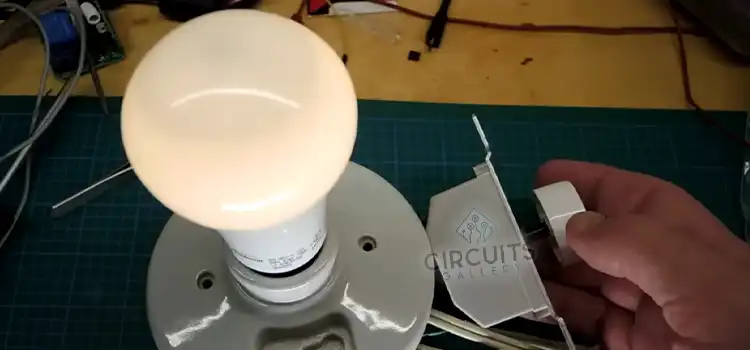 Why are 12V LED lights to a 120V conversion important?
Converting 12V LED lights to a 120V system is important for several reasons:
1. Compatibility: In many residential and commercial settings, the standard electrical supply is 120V. By converting 12V LED lights to work at 120V, you make them compatible with the existing electrical infrastructure. This is crucial for ensuring that the LED lights can be easily integrated into the lighting system without the need for a separate power source.
2. Versatility: A 120V LED lighting system allows for greater versatility in terms of where you can install the lights. You are not limited to locations with a 12V power source, which can be less common in many settings. This versatility opens up more possibilities for creative and functional lighting design.
3. Energy Efficiency: 120V LED lights can be more energy-efficient when operated at their intended voltage. Running them at 12V may result in reduced brightness and efficiency. By converting them to 120V, you can optimize their performance, reducing energy consumption and potentially lowering electricity bills.
4. Longevity: LED lights are known for their long lifespan, and operating them at the correct voltage ensures they perform optimally and last as long as advertised. Operating them at the wrong voltage, such as 12V, can cause premature failure or reduced lifespan.
5. Quality of Light: Converting to 120V can also enhance the quality of the light emitted by the LED fixtures. LEDs often produce a more consistent and pleasing quality of light when operated within their specified voltage range.
6. Cost-Effectiveness: While there may be an initial cost associated with the conversion process, the long-term benefits in terms of energy savings, reduced maintenance, and extended lifespan can result in cost savings over time.
Important Safety Precautions When Converting 12V LEDs to 120V:
Electrical work must be performed carefully while converting 12V LED lights to run on a 120V circuit. Here are some crucial precautions and warnings that you should take into account in order to ensure your safety and the integrity of your electrical system:
1. Disconnect Power: Make sure that the power supply to the circuit you're working on is turned off.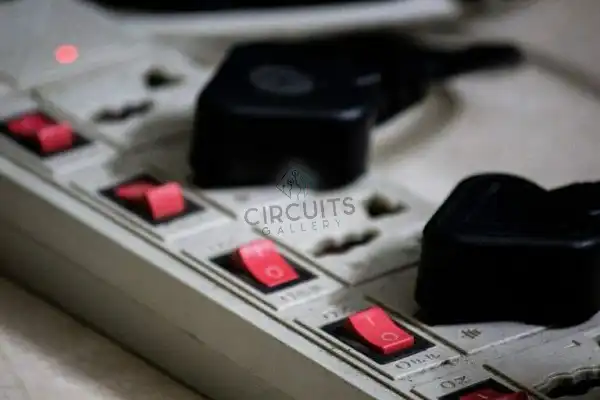 Figure 01: Turn off the power source
2. Safety Gear: Use safety gear, such as insulated gloves and safety eyewear, to protect yourself.
3. Local Codes: Follow all applicable local electrical laws and regulations.
4. Use Proper Tools: For electrical activities, use insulated tools.
5. Grounding: To avoid electrical faults, ensure proper grounding.
6. Overload Checks: Verify the 120V circuit can support the extra load through an overload check.
7. Emergency Procedures: Be familiar with how to operate emergency shut-off switches when needed.
8. Inspect Wattage Ratings: To avoid overloading, follow the prescribed wattage ratings.
9. Professional Help: If you are not experienced, consider employing an electrician with a valid license.
Tools and Materials Needed
Here are the following tools and materials needed for converting 12V LED lights to a 120V system:
Screwdrivers
Wire Stripper
Voltage Tester
Wire Connectors
12V LED Lights
120V Power Source
Step-Down Transformer
Wire Connectors
Step-by-Step Guide to Converting 12V LED Light to 120V
Changing over a 12V LED light to function on a 120V circuit requires careful electrical work. Here's a step-by-step guide to assist you through the method:
Step 1: Prepare the Led Light
Detach the 12V LED light from its power source. Look at the LED light and its wiring to see how it's currently configured. Make sure it is suitable for 120 volts.
Step 2: Voltage Transformer
If your LED light isn't rated for 120 volts you will require a step-down transformer to decrease the voltage from 120V to 12V. Follow the manufacturer's instructions to connect the transformer suitably.
Step 3: Wiring
Identify the wiring of your 12V LED light. It typically includes positive (+) and negative (-) wires. Cut the 12V wires, leaving enough length to work with. Connect the positive and negative wires to the 120V wires from your power source. Use wire nuts or connectors and secure them with electrical tape.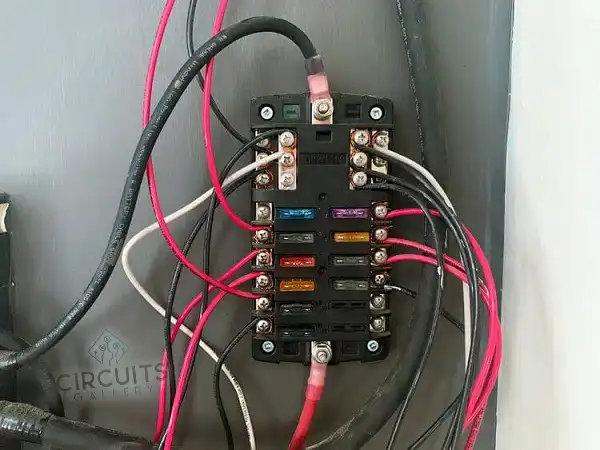 Figure 02: Standard Electrical Wiring
Step 4: Grounding
If your electrical system requires grounding, connect the ground wire from the power source to the LED light's grounding terminal.
Step 5: Insulate Connections
Carefully review all connections to ensure they are secure and properly insulated with electrical tape or heat-shrink tubing.
In this way, your 12V LED light will be converted to 120V. Now, turn the power supply back on and test the changed-over LED light to ensure it works properly and safely. Check for any flickering, overheating, or other issues.
If the LED light works as expected, secure the light in its final location, utilizing mounting hardware as necessary. Ensure that all wiring is properly secured and organized using cable clips or straps.
Frequently Asked Questions and Answers (FAQs)
1. Is 12V LED better than 120V LED?
With 12V systems, the lower voltage means more current must be supplied to compensate. For example, a 120V LED system will pull 1 Amp in a 120-watt system, while a 12V LED system will need to pull 10 amps to power the same 120-watt system.
2. Does higher voltage mean a brighter LED?
Due to its effect on the current flow, changing the voltage level—whether greater or lower—directly affects LED brightness. A higher voltage causes an LED's current to increase.
3. What are the benefits of converting my 12V LED lights to 120V?
By converting to 120 volts, you may increase the energy efficiency and cost-effectiveness of LED lights while also extending their lifespan and improving light quality
Conclusion
After reading all the steps, I hope you get an idea of how to convert a 12V LED light to 120V. You can take full advantage of LED lighting and adopt a brighter, more effective, and reasonably priced lighting solution by following the instructions and safety measures provided in this guide. So, what are you waiting for?
Subscribe

to our newsletter

& plug into

the world of circuits