An iron generally produces the maximum heat of around 500°F. The maximum temperature differs for different products according to their wattage capacity.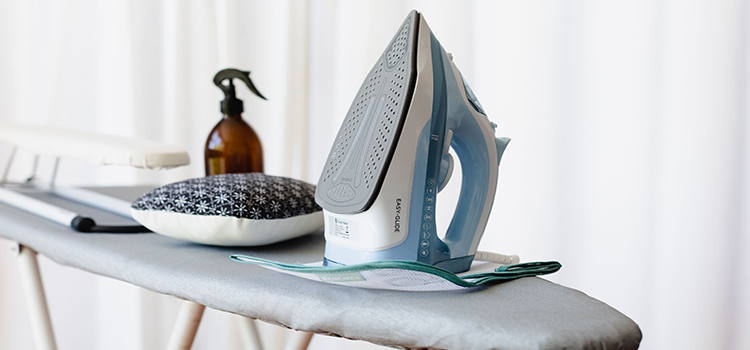 How Hot Does an Iron Get
Irons are much useful yet risky day-to-day appliances in our life. This electric/steam cloth wrinkle solution can get insanely hot and may lead to terrible fire accidents or injuries.
The temperature of iron directly depends on its wattage. A high wattage iron is capable of getting 400 degrees Fahrenheit on average. You can say wattage is proportional to the heat, which means the higher the wattage capacity of an iron, the greater the temperature it can achieve. As tested, T-Fal FV4495 Steam Iron uses 1,725 watts which can reach up to 500 degrees Fahrenheit.
Temperature Range
To get the best efficiency from an iron select the heat setting and wait 10 to 15 minutes after selecting the temperature before use. Do not leave your hot iron near any wooden surface, paper, children, or pets to avoid injury. Place a sheet of aluminum foil placed under the item being ironed to redirect the heat back into the fabric, increasing the applied temperature.
Fabric Wise Right Settings
These are just the right settings for ironing some specific fabrics.
Linen: 230 C/445 F.
Triacetate: 200 C/390 F.
Cotton: 204 C/400 F.
Silk: 148 C/300 F.
Viscose/Rayon: 190 C/375 F.
Wool: 148 C/300 F.
Acetate: 143 C/290 F.
Polyester: 148 C/300 F.
Iron as a Steamer
Steam irons can also be used as a steamer with the right settings. Make sure to check the temperature settings to use the right amount of heat. Hold the iron from a short distance from your garment and use the steam option. Also, make sure to lock the water tank properly, otherwise as it may lead to leakage of water and can damage your fabric.
Conclusion
To sum up, how hot an iron gets depends on the wattage at a maximum heat of around 500°F. However, even low-wattage irons can lead to serious fire injuries. So, take necessary precautions while working with one.