Can Inductance be Negative | A Comprehensive Analysis
Inductance is a fundamental property of electrical circuits that describes the ability of a conductor to store energy in a magnetic field when current flows through it. Conventionally, Inductance is always assumed to be a positive quantity.
On any occasion, "negative induction" has reached exceptional heights, much appreciated by improvements in circuit hypothesis and device plan. The concept of negative inductance, as well as its implications and applications, will be investigated in this article. Let's explore it further.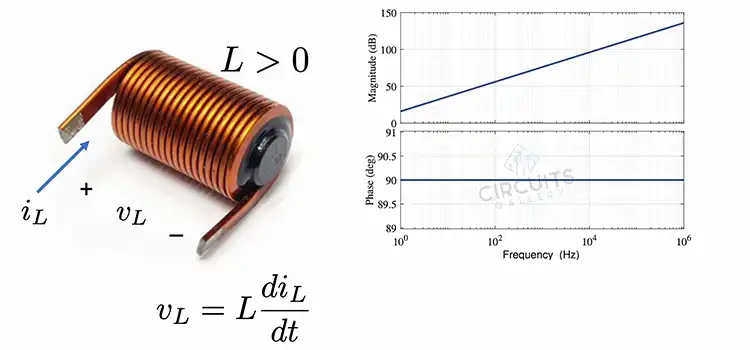 What is Negative Inductance?
Negative inductance may be a concept in which the inductance of a circuit or component shows up to be negative due to interactions with other components within the circuit. In case an inductor had a genuine negative inductance, the voltage and current relationship would be inversed from what's ordinarily anticipated.
The concept of "negative inductance" can be approached mathematically. Inductance (L) is characterized by the relation (V = L di/dt), where (V) is the voltage across the inductor and (di/dt) is the rate of change of current. Typically, an inductor resists changes in current, meaning a rapid increment in current would result in a large positive voltage (V).
However, in circumstances exhibiting "negative inductance," the relationship shows up inverted. Rather than the expected positive voltage for a rapid current increment, we might observe a negative voltage, recommending an effective inductance (L') that is negative: (V = -|L'|di/dt).
Origins of Negative Inductance
Understanding the origins of negative inductance requires delving into the mathematical relationships that govern specific circuit arrangements and intuitive.
1. Coupled Inductors
When two coils are close to each other, their magnetic fields can interact, leading to mutual inductance, represented by (M). The voltage in one coil due to a change in current within the other is (V = Mdi/dt). 
The combined inductance, considering their self-inductances (L1) and (L2), is ( Ltotal = L1 + L2 ± 2M ). In case they oppose each other, the entire inductance decreases, imitating "negative inductance."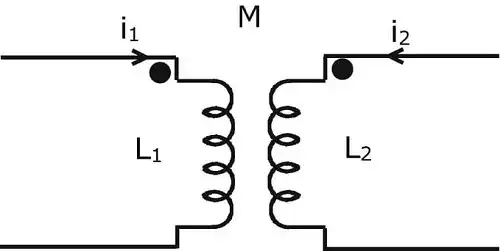 Figure 01: Coupled Inductor Circuit
2. Active Circuits
Active components, like amplifiers, can simulate negative inductance. On the off chance that (A) is the gain of the component and (L) is the actual inductance, the imitated negative inductance is (L' = -L *A).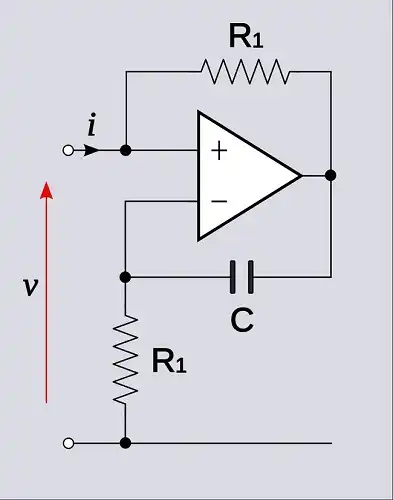 Figure 02: Negative Inductance with Op-Amp
3. Metamaterials
These materials can have unique properties, characterized by their permeability (µ) and permittivity (ε). When both values are negative, the material appears negative inductive behavior. The wave propagation in such materials is given by (k = √(µε)*ω, where (ω) is the frequency). A negative (µ) comes about in unusual wave patterns.
4. Compensation Techniques
In power electronics, to neutralize an inductive load with inductance (L), a compensating component with an apparent negative inductance (-L) can be utilized. This makes the overall impact (Lnet = L + (-L) =0), rendering the load effectively resistive.
Applications of Negative Inductance
By imitating a reversal of typical inductive behavior, negative inductance paves the way for upgraded performance in several applications. Such as
1. Bandwidth Enhancement
Negative inductance helps improve the performance of electronic devices, such as antennas and filters, by reducing undesirable effects.
2. Power Systems
It helps in making power systems more efficient and steady by adjusting certain inductive behaviors.
3. Advanced Materials
Devices made from special materials utilize negative inductance for better imaging or invisibility against certain waves.
4. Oscillator Design
In Electronics, negative inductance helps in making stable electronic pulse generators.
5. Wireless Transfer
It improves the efficiency of wireless energy sharing by balancing coil behavior.
6. Signal Processing
In certain signal processing circuits, negative inductance can be employed to adjust or refine signals for way better clarity or heading.
Limitations and Cautions of Negative Inductance
Whereas negative inductance can be valuable in certain applications, it has potential downsides:
1. Stability: Circuits with negative inductance are inclined to instability and may require extra components for stabilization.
2. Complexity: Realizing negative inductance frequently requires complex circuitry, which can increase the cost and size of the device.
3. Power Utilization: Dynamic components like op-amps utilized in making negative inductance require a power source, which may not be appropriate for all applications.
Frequently Asked Questions and Answers – FAQs
1. Is Negative Inductance Real?
Negative inductance isn't an inherent property of inductors but can be observed in particular circuit arrangements or materials.
2. Is Negative Inductance the Same as Negative Resistance?
No, they are different concepts. Negative resistance includes a decrease in voltage with an increase in current, whereas negative inductance includes a reversal of the normal inductive behavior.
3. Is Negative Inductance Unsafe?
It's not inherently unsafe but requires careful planning and understanding to be utilized successfully and safely.
Conclusion
Negative inductance, whereas not an inherent property of inductors, develops in particular circuit configurations and materials. Its understanding and application, from bandwidth enhancement to power systems, offer innovative solutions in electronics, displaying the advancing landscape of electrical engineering.
Subscribe

to our newsletter

& plug into

the world of circuits