A homeowner can replace an electrical panel by himself, given that the building codes permit him to do so. However, he ought to have proper knowledge and experience. With or without the experience, the best course of action is to hire a professional electrician to handle the work.
An electrician is trained, experienced and knowledgeable on this particular project. As a demanding project, the replacement of an electrical panel requires extreme safety measures which a typical homeowner cannot handle.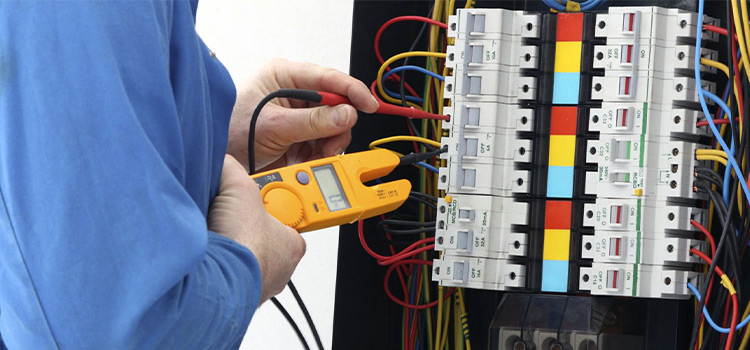 Can a Homeowner Replace an Electrical Panel
If you have no prior experience or appropriate tools with you, you better stay away from an electrical panel. That is because the electrical panel deals with live energy with high voltage levels which could lead to an injury or something worse.
Unless you completely understand the principles and practice of sound electrical work, you should not get involved with electrical panels.
Sub-Panel Replacement Is Easier
You can try a simpler task first, like handling a sub-panel. Besides, replacing an electrical panel is no simple task. It involves rewiring the home as well. Therefore, you have to deal with permits, a dangerous amount of electricity, and many more.
In short, it is a complicated process where you have to install new cables and an electrical meter as well. If you deem yourself ineligible and inexperienced with such stuff, it is better to leave the work to a professional and licensed electrician.
Call an Expert
Hiring a veteran electrician will allow you to have a safe experience on how to handle electrical panels. Another advantage of hiring an electrician is that they know about the building codes in your area.
Hence, they can set your box up to date on local regulations. The one thing you are allowed to do is to inspect the electrical panel to decide whether to upgrade it or not.
Building Codes
Another thing to keep in mind is the building codes in your area. The building codes might require a certified electrician to replace the electrical panel for you. Although in some places, you are permitted to do it yourself if you have the experience and have the panel inspected by the town before using it again.
When You Should Replace Your Electrical Panel
The electrical panel in your house connects the wires from the city electrical service to your home. The tricky part is that it can be anywhere out of sight like the basement, garage, or closet. Therefore, occasional inspection and thereby knowing when to replace it is important.
When you encounter issues such as frequent breaker trips, overheating from wiring issues, or blown fuses, you will most likely need to find a replacement. Insufficient power and reoccurring circuit failure may lead to the replacement as well. Other possible reasons include weather damage and an outdated electrical panel.
Conclusion
Electrical work is not a plaything. Even if you deem yourself eligible for this type of work, you should at first learn the safety measures involved and understand the related steps very well. However, you cannot afford to worry over the cost of hiring a professional when your safety is on the line.