SMT means Surface-mount technology in electronics. SMT is a method of directly mounting electrical components to the surface of a printed circuit board (PCB). When an electrical component is installed in this manner (SMD), we call it a surface-mounted device.
SMT machines, also known as Pick-and-Place component placement systems, are robotic machines that insert surface-mount devices (SMDs) onto a printed circuit board (PCB).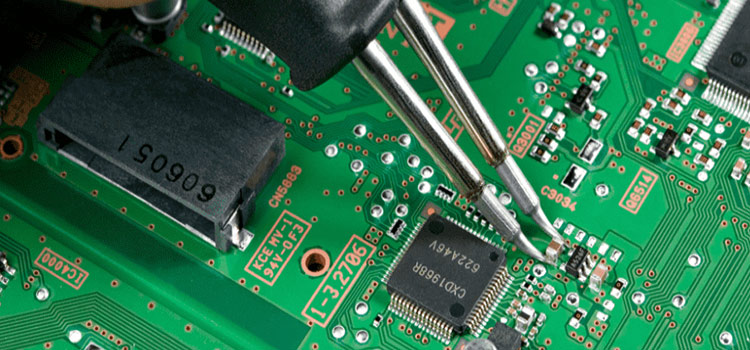 What Does SMT Mean in Electronics
Components are mounted or placed directly on printed circuit boards to construct electronic circuits (PCBs). A device that uses this technique is known as a surface-mount device (SMD).
It has completely replaced through-hole construction methods in the industry for placing wire leads into holes on circuit boards since then. Components that cannot be surface-mounted, such as transformers and heat-sink-mounted semiconductors, can be used with both methods on the same board.
Advantages of Surface mount technology
There are many more connections to the equipment per component, in addition to the increased component density. Also, initial expenses are lower, and manufacturing is faster. SMT components are frequently less costly than through-hole parts. The mechanical system's performance is boosted when it is shaken or vibrated.
Surface tension will automatically fix component positioning errors if they arise. Molten solder aids in the alignment of components with solder pads. Additionally, components can be placed on both sides of a circuit board. Because the connection has less resistance and inductance, there are fewer undesired RF emissions, high-frequency performance increases and signal effects improve.
Frequently Asked Questions
Is there any need for the drilling process in SMT?
SMD components may be put on both the top and bottom sides of a PCB using surface-mounted technology. Drilling holes in the printed circuit board is unnecessary.
Conclusion
SMT is a wonderful development that has brought tremendous benefits to a variety of fields. This new technology has allowed the world to progress in previously unseen ways. Keep in mind that, if the end-user is responsible for the wire anchoring, avoid field-wiring applications.