An operational amplifier-based triangular wave generator using op-amp 741 is a simple circuit that is widely used in function generators. A triangular wave is the output of an integrator if the input to it is a square wave. It means that a triangular wave generator can be formed by simply cascading an integrator and a square wave generator, as illustrated in the figure. This circuit uses two operational amplifiers. First op-amp functions as a comparator and the next op-amp as an integrator
Circuit Diagram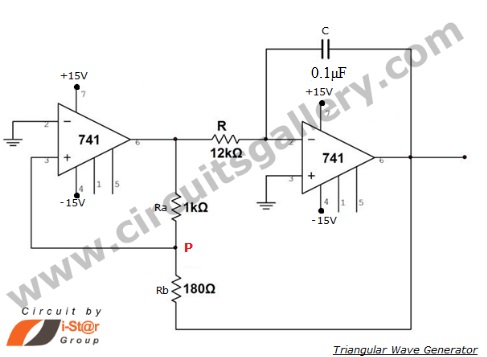 Components Required
Resistors (1kΩ, 12kΩ, 180Ω)
Op Amp 741×2
Capacitor (0.1µF)
Working of Triangular Wave Generator Using Op Amp 741

At first, the comparator compares the voltage at a point 'P' continuously with respect to the voltage at the inverting input. This point is at ground potential.
As soon as, the voltage at P goes slightly below zero, the output of comparator will switches to negative saturation.
Consider the output of comparator is +Vsat. Since this voltage is the input of integrator, then its output will be negative going ramp.
As a result, one end of the potential divider R1 R2 is at +Vsat and other end is at negative going ramp. When the negative going ramp attains a value say –Vramp the effective voltage at P becomes slightly less than 0V. This switches output of comparator to –Vsat.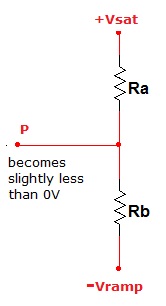 By this time, integrator output will be positive going ramp. When the value of positive going ramp attains +Vramp, voltage at 'P' becomes slightly greater than 0V. There by switching comparator output to +Vsat.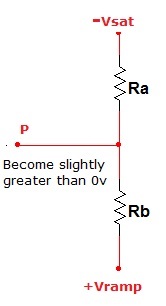 Output Waveform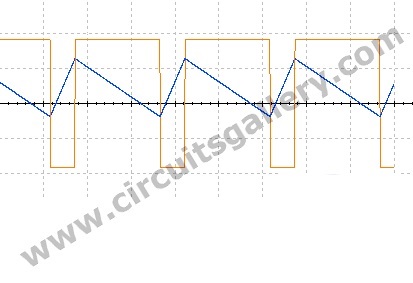 Design of Triangular Wave Generator
The frequency of the triangular waveform is given by either the following expressions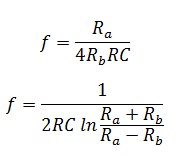 Peak to peak amplitude of ramp voltage is

Components Pin Out of Op Amp 741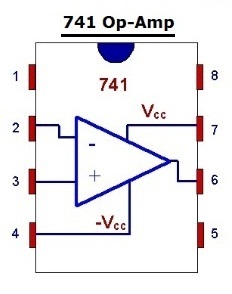 Simulated Output Waveform
The output waveform of the triangular wave generator using simulated using Multisim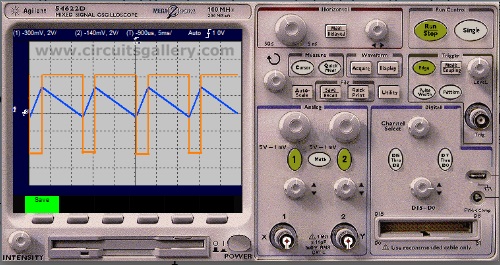 Conclusion
Triangular waves have significant applications in different electronic projects. It is easy to generate using the op-amp and requires a very simple circuit construction. The simulated output almost matches the theoretical output. Thus anyone can generate a triangular wave using an operational amplifier following the above tutorial.