In one of the previous articles, we had already discussed How a transistor acts as a switch? Here is another example of bipolar junction transistor BJT switching. In this case, we will study a high voltage switching circuit i.e. how a transistor act as a switch for cutting the flow of current when a high voltage flows. Today BJT switches are common in many electronic circuits and control systems. The main application of the transistor acting as a switch is in the automation field. This example article explains how a transistor can control a DC motor. Animated working of the transistor switch is also given for better understanding.
Circuit Diagram of High Voltage Switching Circuit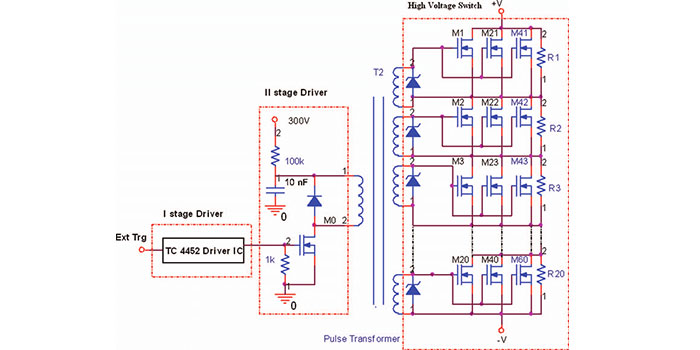 Components Required
Transistor (BC548)
Resistor (1kΩ)
Relay (6V)
Working
The example external circuit contains a DC motor. It gets power from the Vcc via the Normally Closed (NC) terminal of the relay.
Resistor R1 is a current-limiting resistor that protects the transistor BC548 from overcurrent.
Consider no high voltage is applied to the transistor, then the transistor becomes OFF and no current will flow through it. Hence the relay remains in an OFF state.
Power to the DC motor is fed from the Normally Closed (NC) terminal of the relay. So the motor will rotate when the relay is in an OFF state.
The application of a high voltage at the base of BC548 causes the turning ON of the transistor and the relay coil to energize.
Thus the NC terminal is disconnected from the motor, it cuts the flow of current through the DC motor.
Conclusion
Transistor is more than a switch, a good tool to control different components. Here we have seen how to make a DC motor control circuit using a transistor.