Solar energy has now become a popular alternative for the production of electricity. Here is a green energy project for school students on "how to make solar lamps for your home".
The main component of this simple solar lamp circuit is a small solar panel and a battery using rechargeable cells. This battery can light the white LEDs and provide a sufficient amount of light in your room for a longer period.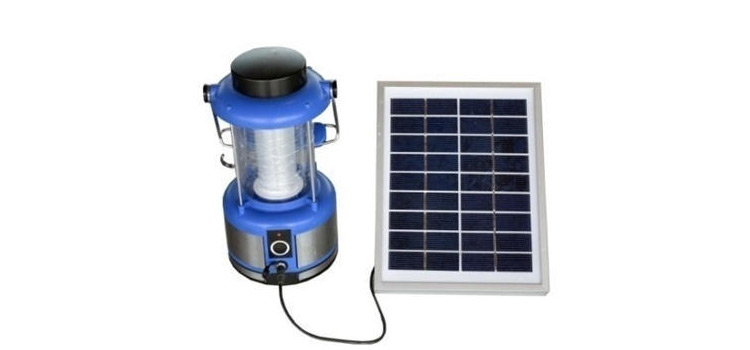 Simple Solar Table Lamp Circuit Diagram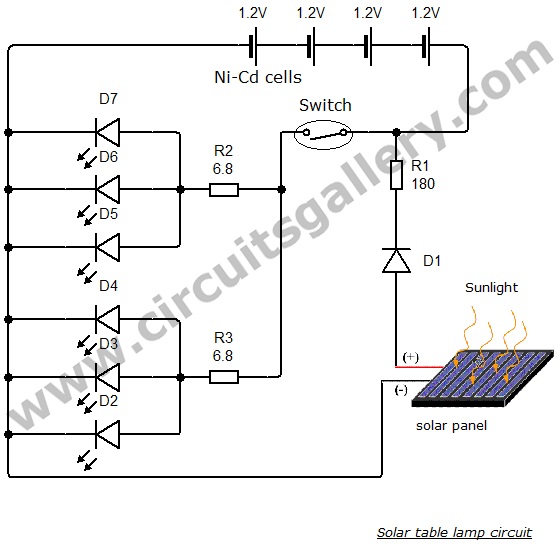 Components Required for Simple Solar Lamp Circuit
Solar panel 6V/3W
1N4001 diode
1.2V Ni-Cd Cell x 4
While LED x 6
Resistors:180Ω x1; 6.8Ω x2
Switch
Working Principle of Solar LED Light Circuit
Fix the solar panel outside the house where sunlight receives for a longer time.
Connect the two wires that come from the solar cells to the rest of the solar lighting system circuit.
Then during day time, the battery gets charged by the DC supply form the solar cell. Battery is solar energy storage here.
The diode prevents flow of current from the battery back into the panel.
During night, if the switch is ON then led's glow by the charge stored in the battery.
Conclusion
The most crucial part of the simple solar table lamp circuit is the positioning of your solar panel. Besides, don't be a fool to use general-purpose batteries instead of rechargeable ones.