Filter circuits are used to pass only certain frequency components. In the RC low pass filter, only low-frequency components are passed, High frequency gets attenuated. There are different types of filter circuits used such as High pass, Bandpass, Bandstop, etc. This article gives the idea about low pass filter using resistor-capacitor combination.
Circuit Diagram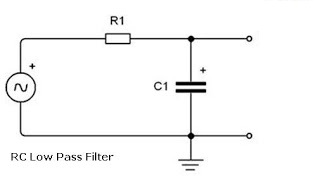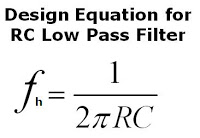 Low Pass Filter (Lpf) Working

Which allow to pass low frequency components and attenuates high frequency components
The capacitive reactance Xc=1/(C(2πf). That is capacitive reactance decreases with increase in frequency
Now at the high frequency, the capacitor act as a virtual short circuit which directs the input signal to ground thus the output falls to zero
At low frequency, Capacitor acts as open circuit, and the entire signal appear at the output

By observing above wave form we can see that the Amplitude decreases when frequency increases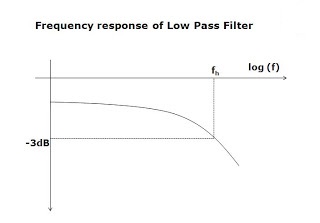 Integrator Working
Same circuit can be used as an Integrator
An Integrator does the mathematical operation 'Integration' on the input signal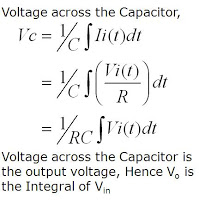 The time constant RC is very high as compared to time period of input signal
When pulse waveform is applied to the circuit, capacitor charges through the resistor and hence the output voltage buildup
When the input is terminated capacitor starts to discharge.
Thus we get a Triangular waveform

As the value of RC increases amplitude of the output decreases (See above fig) because it take more time to charge and discharge
Components Pinout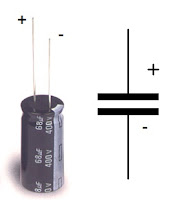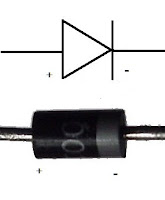 Conclusion
This is a simple RC low pass filter that can also be used as an integrator. Filtering is a crucial part of any practical electronic project to remove noise. Following this tutorial, you can simply fabricate and use it as a part of your project.