Water itself is not conducive. In fact, it is an excellent insulator. But that doesn't mean you can use water as an insulator. Only pure water acts like that. Any water that is not pure, is actually conductive.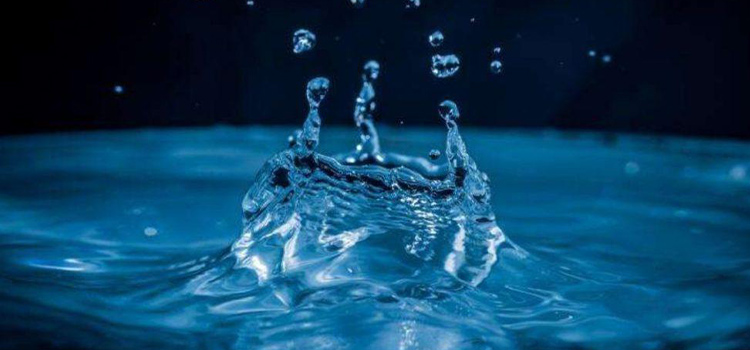 Does Water Have Conductivity
It depends on what kind of water we are talking about. Normally, water is used as a conductive substance. However, pure water does not have conductivity. It is an insulator.
You may be thinking what makes the water conductive then? The answer to that question is its impurity. The impurity, namely the salts in the water makes it a conductor rather than an insulator.
Pure water is hard to find. All the water we use and drink has salts and often minerals mixed in them. When the water has salts mixed in it, they start to create ions inside the water. These ions can be positively or negatively charged.
When it is connected to a voltage source, the ions in the water start to move to create electrical flow. As a result, the water begins acting as a conductive substance.
Is Water Naturally Conductive
Actually, water is not naturally conductive. All the water we can find naturally is conductive. However, if we are talking about pure water it is not naturally conductive. Unfortunately, pure water is not something you can find naturally.
All the impurities in the water make it conductive. Impurities like salt and minerals react with water molecules. Then they create ions in the water. These negative and positive ions move freely inside the water.
When the water comes in contact with a current or a voltage source, these freely moving ions move in a single direction. Thus the water acts like a conductive.
But when it comes to pure water, the water doesn't have any free ions. So even if it comes in contact with a voltage source there is nothing to carry charges around in the water. So it will act as an insulator.
How Conductive Is Tap Water
The conductivity of tap water can be anywhere between 50 to 800 uS depending on the source. For context, distilled water is a kind of pure water. Distilled water has a conductivity range of 0.5 uS to 3 uS.
Conclusion
In the end, we can say regular water is conductive. Only pure water like distilled water can act as an insulator because it doesn't have any impurities. These impurities are what make water a conductive substance. Otherwise, it acts as an insulator.