No, a transistor is not an operational amplifier (op-amp). Transistors and operational amplifiers are two different electronic components with distinct functions. While transistors can be used within operational amplifiers, they are not the same thing.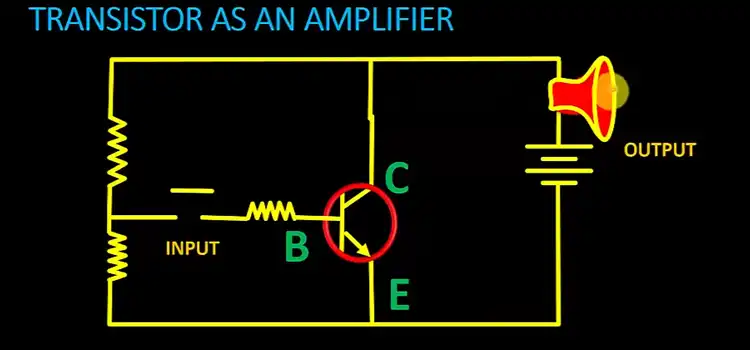 Definition of Transistor and Operational Amplifier (with circuit diagram)
A Transistor is a three-terminal semiconductor device that is used for amplifying, controlling, and generating electrical signals. Bipolar junction transistors (BJTs) and field-effect transistors (FETs) are the most commonly used types of transistors.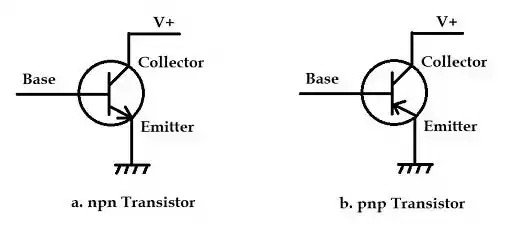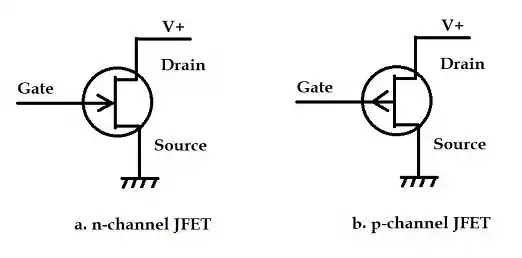 BJT is an electronic component that controls the flow of electrical current. It consists of the emitter, the base, and the collector. FET also controls the flow of electrical current. It has three main parts: the source, the gate, and the drain. BJT controls current using a small current at the base, while a FET controls current using a voltage at the gate.
On the other hand, an operational amplifier is a three-terminal DC-coupled high-gain electronic voltage amplifier that takes a differential voltage input and amplifies it in output. Operational amplifiers have two input terminals: inverting and non-inverting, an output terminal, and they require external power supplies to operate.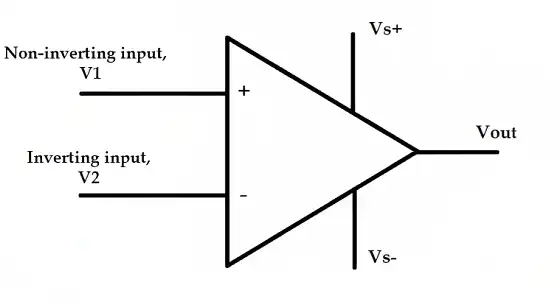 Fig: Operational amplifier circuit.
Are Op-amps Just Transistors?
An operational amplifier is a specialized integrated circuit designed for amplifying and processing input electronic signals. Yes, op-amps contain transistors but not only transistors. It typically consists of multiple transistors along with resistors, and capacitors integrated onto a single chip.
Transistor And Operational Amplifier Characteristic Curve Comparison
Transistors and operational amplifiers (op amps) have different characteristics curves as they have different characteristics and applications. Transistors have characteristic curves that depict the relationship between current and voltage in different configurations.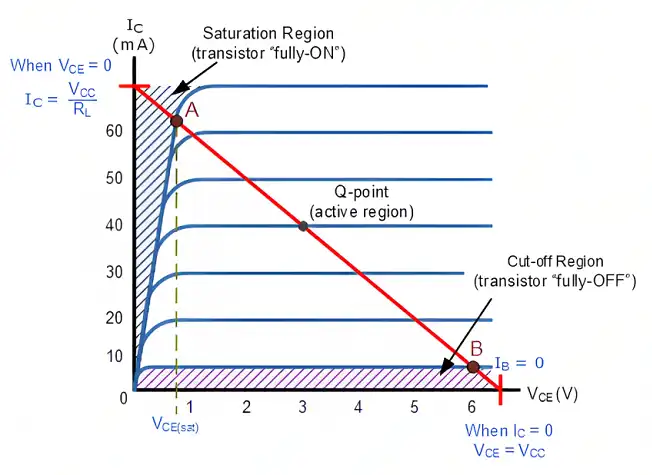 Fig: Characteristic curve of transistor.
Where operational amplifiers have a different representation in terms of voltage gain and input/output voltages. They have a linear relationship between input and output voltages.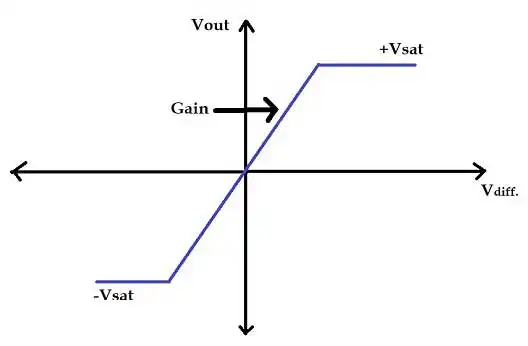 Fig: Characteristic curve of op-amp.
Importance of Using Transistors in Op-amps
The main task of a transistor in an op-amp is to amplify the electric signal. A basic operational amplifier or op-amp has two inputs, two power supplies, and one output terminal. Inside the op-amp, The base of the transistors is connected to the input terminal of an op-amp.
Collector terminals are connected with the positive power supply and the emitter terminal of the transistor is connected with the negative power supply. Two collector terminals produce the output which is the difference between two input signals.
Why Op-amps Is Used Instead of Transistors
Operational amplifiers are used instead of transistors in many applications for several reasons. Operational amplifiers have very high voltage gain compared to a single transistor. Operational amplifiers have high input impedance and low output impedance.
Operational amplifiers are designed to be stable and exhibit consistent behavior across different operating conditions. Op-amps are available as integrated circuits in standardised packages.
What Is The Difference Between An Op-Amp And A Transistor?
1. Amplifying gain of the transistor in less than the op-amp. The gain of the op-amp is 1000 and the gain of the transistor is 70 – 100.
2. Transistors are individual discrete components, typically with three terminals that are less complex. In contrast, an op-amp is a complex integrated circuit that incorporates multiple transistors, resistors, capacitors, and other components on a single chip.
3. The transistor does not have any stabilizing component whereas the op-amp has this built in.
4. The op-amp uses more space and power than the transistor.
5. The op-amp is comparatively more expensive than the transistor.
Which transistors are used for op-amp?
Operational amplifiers can be constructed using different types of transistors, depending on the design and specific requirements of the op-amp. The two main types of transistors commonly used in op-amps are bipolar junction transistors and field-effect transistors.
NPN BJTs are often used in op-amp designs. They offer good linearity, high gain, and low noise performance.
Conclusion
Operational amplifier is not the same as a transistor. Though both have some similarities, mostly they are different in terms of their uses and their work principles. Transistor is just a major component of an operational amplifier.