Pure silicon is a semiconductor-type material with qualities that fall in between a conductor and an insulator; it can conduct electricity while also acting as an insulator in specific scenarios and environmental factors.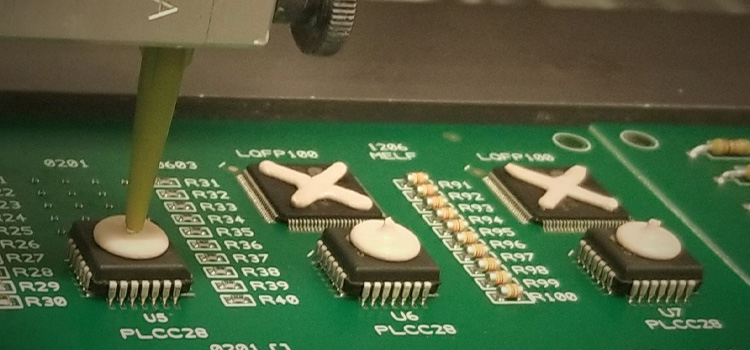 Is Silicone Conductive
Silicon is a semiconductor, which implies that it conducts electricity under certain conditions while acting as an insulator under others. Silicon is the most commonly utilized material in semiconductor devices right now. Due to their diamondlike structure forming a covalent bond pure silicon are poor conductors of electricity.
As the temperature rises, its resistivity decreases. But metals have the reverse effect. By injecting impurities into the crystal diamond-like structure of the silicon, its conducting characteristics can be changed in beneficial ways.
The electrical characteristics of silicon may be altered by this technique known as doping. Because of these properties, it is a good material for creating transistors that amplify electrical impulses, and it is thus utilized in electronic equipment.
Can You Put Silicone on Electrical Wires?
Silicone has good electrical qualities and may be designed to be electrically conductive or insulative with high dielectric strength. They can go with electrical wires. Silicon cables are noted for their flexibility in addition to their great heat resistance.
Silicone is a rare earth substance with intrinsic fire-resistant qualities, making it one of the most reliable heat-resistant cables available. Electronic circuit boards frequently employ them as conformal coating. Silicone systems are also utilized in appliances and electronics to seal wires and sensors.
Can I Use Silicone Sealant as an Electrical Insulator?
Silicone sealant is the ideal protectant to use if you wish to waterproof a length of outdoor (or even interior) electrical line. Silicone forms a tight, lasting barrier while being flexible, making it an ideal exterior coating for electrical cables that may need to be changed or reorganized in the future.
It can tolerate extremely high temperatures in addition to being water and weatherproof. Any hardware or maintenance store will have it.
Is Silicone Rubber Conductive?
Silicone rubber in its natural state is an electrical insulator. It may, nonetheless, be manufactured in conductive forms. Adding metal particles, for example, can enhance electrical conductivity, while thermally conductive ceramics (such as aluminum nitride) can aid with thermal conductivity.
Frequently Asked Questions
How do you make silicone conductive?
The combination becomes functionally conductive at around two parts graphite to one part silicone caulk. The flexibility of the resulting rubber will be reduced if more than 3-1/2 parts graphite (by volume) are added to 1 part silicone.
Conclusion
Silicone is a kind of substance that is used in medical devices, cookware, adhesives, and other products. But contemporary gadgets, such as phones and computers, are silicon's greatest specialty. It's all due to the nature being an ideal semiconductor.