Very dry concrete is not conductive, they are insulators. But wet concretes are the poor conductor.
Generally, the measurement of resistance classifies a material into a conductor or insulator. According to research, oven-dried concrete has a resistivity in the order of 100 000 000 ohm-m which indicates it is an insulator. And moist concrete behaves as an electrolyte with a resistivity of up to 100 ohm-m. So, moist concrete works as a poor conductor.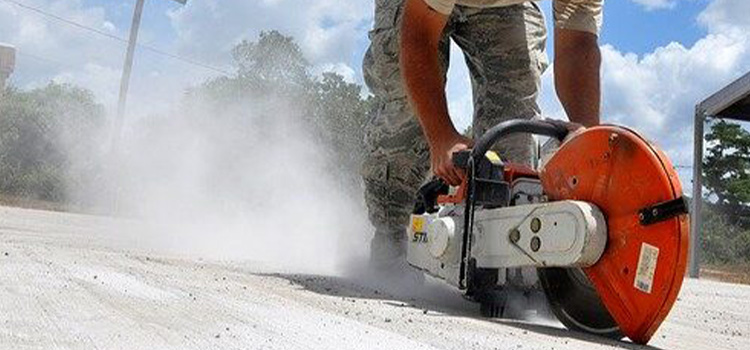 Is Concrete Conductive
Concrete is a building material composed of fine and coarse-grained aggregate sand combined with a cement paste. This combination hardens over many days. And when the mixture gets hardened it is classified as very hard concrete.
The simple answer is concrete is a little bit conductive depending on some conditions. As we have mentioned earlier that completely dry concrete is classified as an insulator. But if we add moisture to concrete then it becomes a little bit conductive. But this conductivity is not enough to classify it as a good conductor.
Why Concrete Is a Poor Conductor
The flow of electrons through a material determines its electrical conductivity. The conductivity of a substance is proportional to the number of free ions present in it. However, due to a lack of free ions and adverse circumstances such as the dry season, concrete is considered to be a poor conductor.
Factors Affecting the Conductivity of Concrete
Generally, the completely dry concretes are not conductive. But concrete can be conductive too. Some factors have a strong effect on the conductivity of concrete.
Moisture Content
Due to the shortage of movement of free ions, dry concretes can not conduct electricity. But we know, Due to the existence of free ions that allow electricity to flow freely, water is an excellent conductor of electricity.
As a result, if we add water to concrete the free ions of water will play a vital role to make the concrete a little bit conductive.
Temperature
According to a study, the conductance of concrete is seen to grow with the flow of electrons. And the flow of electrons is affected by temperature. When the temperature increases in concrete, the resistance lowers, and the conductivity increases.
Is a Concrete Floor Conductive
When the concrete floor is completely dry then it is not conductive. But on rainy days when moisture is added to the concrete floor, it becomes conductive. A concrete floor transfers the moisture and temperature of the earth underneath it after hardening or curing.
Thus the moisture content of the soil, the weather outside, and temperature affect the conductivity of the concrete floor.
How Can We Measure the Conductivity of Concrete
Concrete is made out of a non-uniform mixture of components such as cement, sand, stone, and water. If the moisture content is high then it lowers the resistance of concrete and makes it conductive. But the conductivity of concrete can not be measured easily.
There is an alternative way. Measurement of the resistivity of concrete is a more accurate and easy process. And by measuring the resistivity of concrete we can say whether the concrete is conductive or not.
When Concrete Is Exposed to Electricity
When concrete is exposed to electricity, its electrical resistivity is determined by how resistant it is to an electrical current. DC (direct current) measurement methods are not ideal for determining electrical resistivity because DC (direct current) can induce large polarization effects.
So, alternating current (AC) is used to measure the electrical resistivity of concrete. When alternating current flows through concrete, the ions in the pore structure align in such a way that current can only go one way. This allows for a method of measuring resistance.
More Methods to Measure
There are two methods to measure resistivity
Two Point Uniaxial Method
Wenner Probe Method
Can Carbon Fibers Be Added to Make Concrete More Conductive
Yes, carbon fibers can be added to make concrete more conductive. The addition of carbon fibers makes a slab more conductive which is generally called "Smart Concrete". Smart concrete is used to melt ice and snow on the road.
How Conductive Is Cement
We already know that dry concrete acts as an insulator. But moisture concrete acts as a poor conductor. Despite the poor conductivity of concrete, current may pass through cement. It will nevertheless conduct some electricity and is a better conductor than nonmetal materials such as glass.
Frequently Asked Questions
Is concrete a conductor of lightning
Normal conductors are not good conductors for lightning. But as wet conductors are a little bit conductive they can conduct electricity. Lightning damages the concrete structures but concrete does not conduct lightning. But lightning can travel through any metal wires or bars in concrete walls or flooring.
Conclusion
Concrete is composed of many components such as sand, broken stones, cement, and gravel. The conductivity of concrete depends upon temperature and moisture. Generally dry concretes act as insulators but moist concretes act as poor conductors.