A fan can use from 15 watts to as many as 600 watts depending on its type, range, model, and brand value. Although, the average range is between 15 to 90 watts. Whatever the wattage may be, fans are still regarded as the most energy-efficient solution in any adverse weather.
Fans are the simplest cooling devices and they do a decent job in maintaining a comfortable environment in your home. However, for the homeowners, it is always a matter of headache when it comes to choosing the fan with the right wattage that will cut down his bills.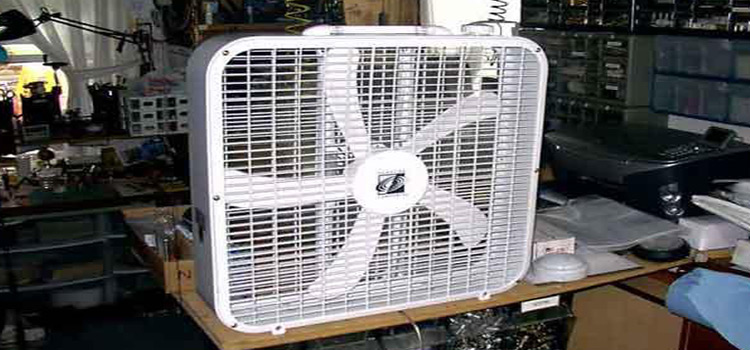 How Many Watts Does a Fan Use
Typically, fans take much less electricity than air conditioners regardless of their models. The best fans are energy-efficient and they only take a fraction of the energy consumed by an air conditioner. Nonetheless, using your fans effectively can significantly reduce energy costs.
Therefore, it is important to know how much power is required to run the fans in your house. In this section, we will check different types of fans and how much power they typically consume.
Ceiling Fans
The number of watts consumed by a ceiling fan depends on its size. These types of fans are typically large fans that work by circulation the air in the room and pushing it down. A ceiling fan that has a blade length of 36 inches will consume around 55 watts. Whereas, the one with 48 inches blade length will consume around 75 watts. A 52-inch blade fan uses 90 watts of power.
Whole-House Fans
Whole-house fans consume more power than ceiling fans, given their size and range. However, the amount is still a lot less than an air conditioner. The amount of energy consumed usually depends on the size of the fan's motor. The consumption of power for most of the whole-house fans typically is around the range of 120 and 600 watts.
Window Fans
Window fans are generally installed in open windows to circulate air in and out of a house. Compared to an A/C unit, these fans are much more energy-efficient and consume less power. Most window fans you will see in the market have a power requirement of 35 to 100 watts. Although, the exact number depends on the brand and model.
Tower Fans
Tower fans are vertical in shape and portable. These fans have different power settings and can be used to circulate pre-existing air in the house. When it comes to power consumption, their range lies around 48 to 100 watts depending on the power setting.
Smart Fans
Smart fans are energy-efficient fans that can sense the room temperature and turn themselves on or off accordingly. These fans are generally integrated with a temperature sensor or a motion sensor. They consume around 50 to 80 watts of power and can reduce energy costs by 4 to 11 percent.
Conclusion
Knowing the rate of power consumption or wattage can significantly help you reduce energy costs. Therefore, it is important to take your time to choose the right fans for your home. You have to keep factors such as the size of your room, the temperature throughout the year, etc. in mind before buying one. The answers will guide you to the best fan that will work for you.