A 20 amp circuit should have a maximum of 10 receptacles. The National Electrical Regulation (NEC) contains no clear code that limits the number of receptacles that can be installed on a single 20 amp circuit. However, there are certain limitations in terms of power draw.
If you have a switch that controls overhead lights rather than receptacles on the same circuit as power receptacles, that switch will also be considered as a 1.5 amps receptacle.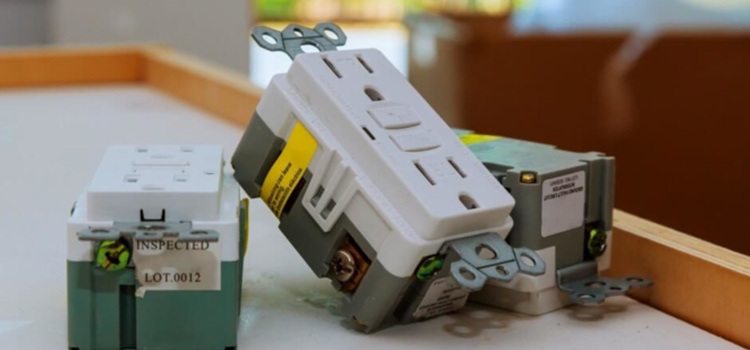 How Many receptacles on a 20 Amp Circuit
A single receptacle can receive up to 1.5 amps, or 180 watts, while a 20 amp circuit operating at 120V may deliver up to 2400 watts at its peak. According to the National Electrical Code, breaker and circuit loads should be limited to less than 80% of their maximum capacity.
Because 80% of a 20 amp circuit is 1920 watts on a 120-volt system, a 20 amp circuit only needs 10 outlets or receptacles to achieve that need. However, you should be cautious of the power consumption of the various outlets, which might cause the wires to overheat, resulting in a fire or a tripped breaker.
The 80% Rule
In principle, you may employ 13 devices to use the 20 amps of circuit power, but in reality, it is a zero in practice. This behavior prevents other devices from obtaining the electricity they need to start up. A circuit that is 90% loaded may cause the breaker to trip often.
Because of this, the National Electrical Code advises that breaker and circuit loads should be kept to less than 80% of their maximum capacity. The 80 percent rule is essential because unexpected power surges from domestic appliances use the remaining 20 percent, which is a "space" inside the circuit.
Suitability of a 20 Amp Circuit
A 20 amp circuit would be sufficient to power a couple of bedrooms. It's a common amp rating seen in overhead lights and plugs, as well as a 15 amp one. Different wire widths are appropriate for different amps. A 14 gauge cable, for example, is suitable for the 15 amp circuit.
A 20 amp circuit with a 14 gauge cable is rare and prone to overloading; instead, a 10 or 12 gauge wire is ideal. A circuit rated at 20 amps does not always signify that the current supply is rated at 20 amps. This figure is simply a recommendation to the maximum amount of safe electricity that may be sent via the circuit.
Maintenance and Management of Receptacles
A receptacle will not draw current until it is linked into anything. However, if you wish to use all 10 electrical outlets in the house for each 20-amp circuit, here is when things might go wrong. It is critical to understand that not every location or circuit uses the same amount of power, just as not all appliances are the same.
Kitchens and bathrooms are notorious for being high-power users. If you are careless and utilize a single 20-amp circuit for both the kitchen and the bathroom, the wires may overheat and cause electrical damage. It is best to develop a scheme before installing your receptacles.
Best Receptacle For My Circuit
A good receptacle should follow both local and national electrical codes. You should also think about the sort of socket utilized by your electrical devices. It is simple to determine the amp rating of a 15 to 20 amp receptacle. Despite their similar appearance, the 20 amp receptacle includes a T-shaped opening on one side.
However, 15 amps have two standard plug holes. In many residential areas, you can find 15 and 20 amp receptacles. The 15 amp receptacle is appropriate for daily household things like chargers and lamps, but the 20 amp receptacle is appropriate for heavy-duty devices such as carport power tools.
If Your 20 Amp Circuit is Overloaded
You may have too many receptacles on the same circuit if you have an older house with a less-than-ideal wiring design. The first step is to examine what you can disconnect from receptacles or to avoid using too many gadgets at once.
However, this is not always a practical technique to lower the amps drawn by your circuit. To deal with an overloaded 20 amp circuit, split the circuit in half by running a new wire from an independent breaker to handle half of the load.
Simple Concept of Device's Watts and Amps
A cell phone charger eats 5 watts from your wall and runs 0.04 amps. A lamp with an LED bulb carries 0.08 amps with 10 watts. Again, your 60 inches LCD TV is most likely to draw 1.66 amps. You will see 200 watts will be needed to power this TV. A hairdryer and an electric space heater both draw 1500W and 12.5 amps.
A curling iron takes 20 watts with 1.66 amps whereas a coffee maker takes 750 watts with 6.25 amps. To make your daily breakfast, the toaster consumes 1200 watts of power with 10amps.
Generalized Guidelines
Because only one receptacle is likely to be in use at any particular time in most circuits, it's a good idea to scatter as many as possible around the home on a single circuit to ensure you have power where you need it. One rule of thumb is to give each receptacle a maximum draw of 1.5 amps, which allows for 10 receptacles on a 20-amp circuit.
When connecting 20-amp circuits, you must use 12-gauge wire; when putting receptacles in the bathroom, kitchen, laundry room, or outside, they must typically be ground fault interrupting receptacles.
Frequently Asked Questions
Can you run Romex without conduit?
Romex should not be left exposed and should instead be routed through conduits. If you're going to run it into the basement or attic or both, the wire must pass through studs or be anchored on top of joists or trusses.
Conclusion
The additional receptacles' power usage, on the other hand, may cause the wires to overheat, resulting in a fire hazard or a tripped breaker. The electrical in your house layout, whether developed by you or a professional electrician, should feature well-conceived capacity planning.