A circuit breaker may fail without tripping. The most plausible reasons include circuit overloading, faulty wirings, low voltage, overheating, ground faults, etc.
When such an incident takes place, you can simply troubleshoot involving only observation. Later, you should hire a professional electrician to deal with the replacement of the breaker.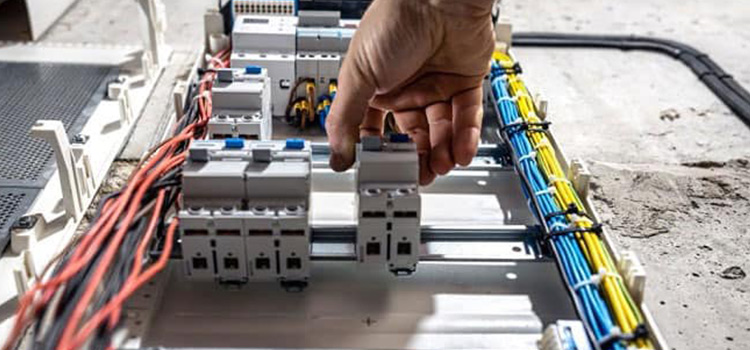 Can a Circuit Breaker Fail Without Tripping
A circuit breaker can indeed fail without tripping. As a consequence, the breaker loses its safety purpose and creates a life-threatening situation.
There can be multiple reasons why your circuit breaker might fail without tripping. You can either hire an electrician or try investigating the matter yourself by going through some simple observations.
The most common conclusion when such an incident takes place is that the circuit breaker has gone bad and needs replacing. You can confirm that your circuit breaker is not functioning properly when the following issues are seen.
Overloaded Breaker
When a breaker loses its ability to detect a power surge and as a result, more electricity flows in the circuit than it can handle, the breaker needs replacement. In such a scenario, the breaker allows more energy to flow through the circuit instead of tripping. This causes the circuit to heat up and increases the risk of fire hazards.
Low Voltage
An electrical panel typically needs at least 120 volts for a single-pole breaker. Whereas, a double-pole breaker needs at least 240 volts. Breakers require these minimum voltages to perform properly.
If the breaker is not supplied with this minimum voltage, it fails without tripping and goes bad. This causes electrical issues and increases the risk of fire.
Visible Signs
According to the research of the Consumer Product Safety Commission (CPSC), the average lifespan of a circuit breaker is around 30 to 40 years. Although, factors such as the product type and the usage of the homeowner affect the lifespan of a breaker.
If you see the signs of wear-offs and corrosion spots on the breaker, you may very well affirm that your circuit breaker has gone bad and needs immediate replacement. Such deterioration of the breaker can impose great danger on your properties.
Overheating Issues
If you see your breaker damaging itself due to its temperature, you need to change it immediately. You may see melted parts or burnt areas on the breaker.
Overheating occurs when a circuit overloads and the breaker fails to detect the problem. As a result, the power source continues to feed the wiring and finally it burns out.
When this happens, avoid contact and turn off the main switch as quickly as possible. An overheated circuit breaker is a worst-case scenario one can imagine in this case. You will need an experienced electrician to deal with this issue.
Conclusion
When a circuit breaker fails without tripping, the issue is not something to be taken lightly. Changing the breaker immediately is the only viable solution in this case. Although, you will need an electrician's involvement in this matter if you do not want your safety and the electrical system to be compromised.